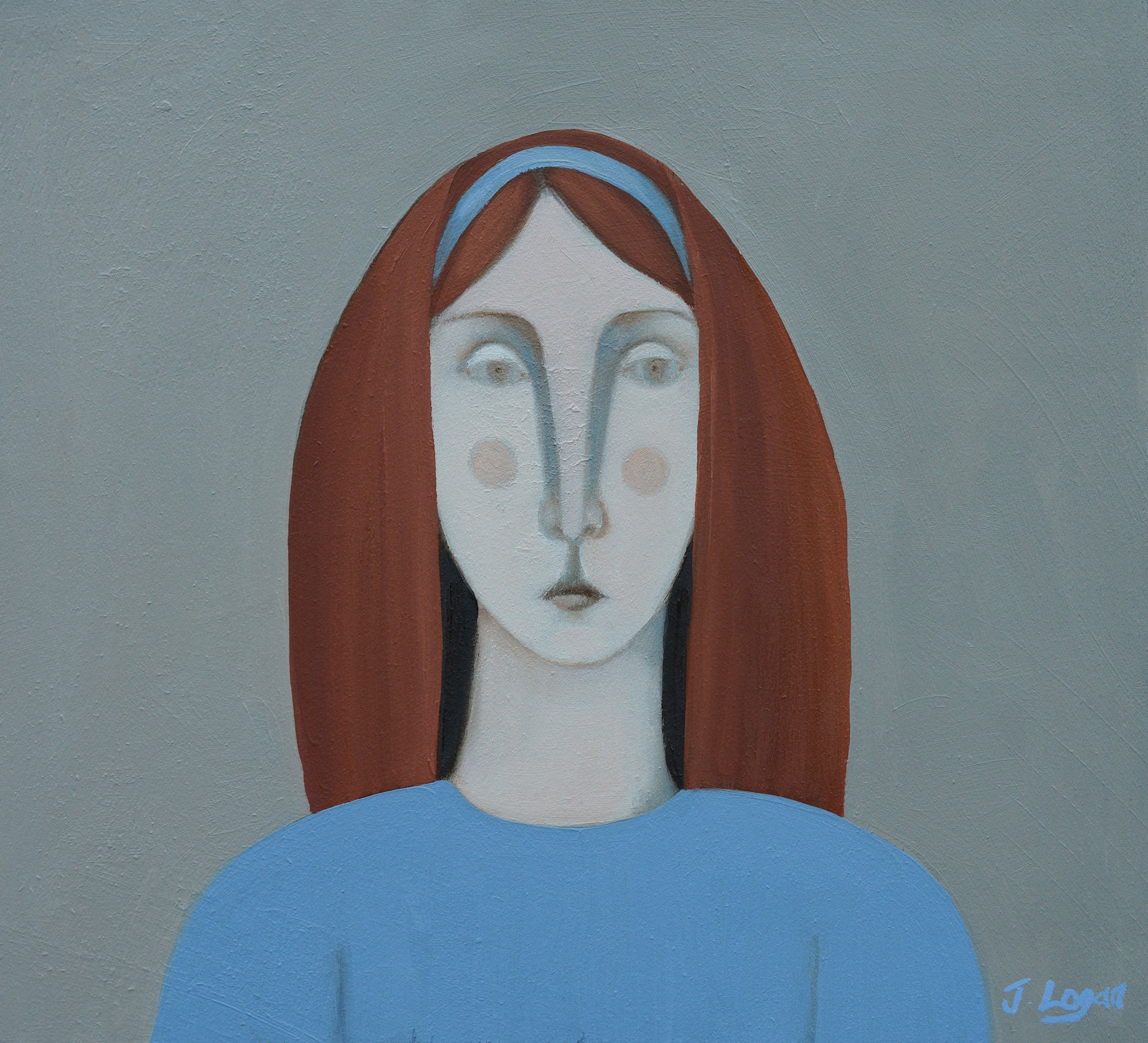 Judith Logan
Judith Logan, Redhead, painting, 30.5 X 27.5 cm (33 X 30 X 1.3 cm framed) £325
Year: 2019
Medium(s): oils on board
Frame: white wooden frame with glass
Shipping - Collection from the gallery's office in 3-5 business days. Shipped in 5-7 business days from Northern Ireland, UK.
Return - This work is eligible for return.
Artist - Selected Recognitions
Award-winning artist (Ulster Society of Women Artists' awards)
Exhibited at high profile exhibitions in N. Ireland (inc. Royal Ulster Academy Annual Exhibitions)
Exhibited at high profile exhibitions in UK (incl. Sunday Times Watercolour Competition, and Royal Watercolour Society Annual Exhibitions)
Further information
Judith Logan's comments about this work: 'Redhead is painted in oils on prepared and gessoed board, and is a good example of how I like to use flat blocks of colour in my paintings. I think this is probably a direct yet subconscious influence from printmaking, which I also love, finding that both media inspire each other, many times overlapping in my body of work. One of my very favourite colour combinations is complimentary blue and orange. Here, I have tried to balance the cool blues with warm coppery tones, and have kept to a very basic palette, mixing the same colours for the skin tones, to hopefully produce a simple yet eye-catching portrait.'
Judith Logan is an award-winning painter. She works in a variety of media – paint, pencil and print, and her art often features fascinating figures and interesting scenes of everyday life. Some pieces start with life captured in a sketchbook, others are committed to memory and embellished with imagination, or can draw upon literary sources. All bear a strong narrative element, born out the artist's love for visual storytelling.
Find out more about this artist and view all her works on Judith Logan's page.