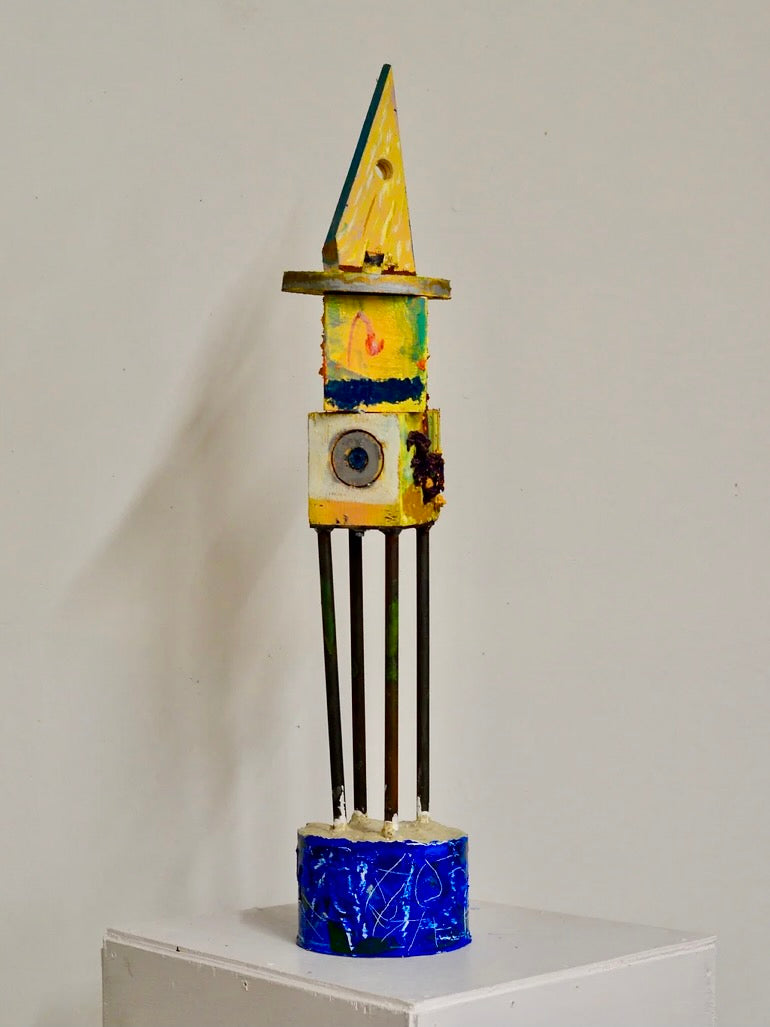 Ronan Bowes
Ronan Bowes, Flood Dial, object, 10 x 70 x 10 cm
Year: 2019
Medium(s): assemblage with steel, plaster cast, bolts, wood  and oil
Size: 15 x 65 x 10 cm (width x height x depth)
Shipping - Collection from the gallery's office in 3-5 business days. Shipped in 5-7 business days from Northern Ireland, UK.
Return - This work is eligible for return.
Artist - Selected Recognitions
Award winning artist (Art Slant)
Artwork in BBC collection
Extensively exhibited internationally
Further information
Bowes creates abstract paintings and objects drawing inspiration from his own experiences and reflections on society. The construction, deconstruction and reconstruction of studio materials are also core thoughts guiding his artistic process.
Find out more about Ronan Bowes and his work on the artist's page.