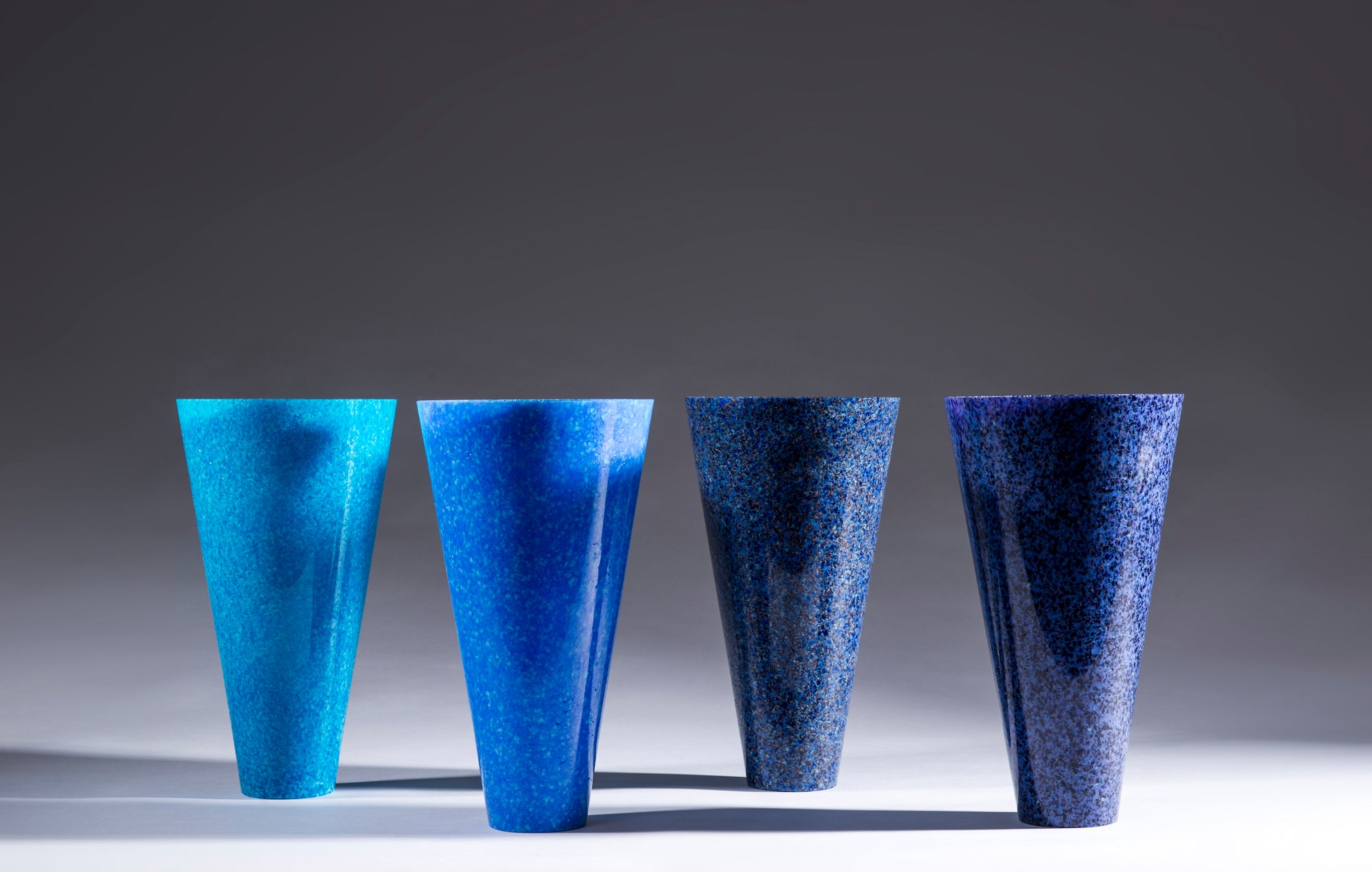 Alison Lowry
Alison Lowry, Symphony of Blue, glass art, 6.5/16 x 29 cm
Year: 2016
Medium(s): series of 4 highly polished pate de verre glass vessels
Size: 29 cm high x 6 (bottom) /16 (top) cm diameter
Alison Lowry's glass art offers eye-catching beauty, with the Symphony of Blue pate de verre vessels adding a modern accent to any space. Ideal for light-catching displays, these pieces bring luster and color to any interior.
Shipping - Collection from the gallery's office in 3-5 business days. Shipped in 5-7 business days from Northern Ireland, UK.
Return - This work is eligible for return
Artist - Selected Recognitions
Multi award-winning artist (inc. awards by Royal Dublin Society, Royal Ulster Academy)
Work in public collections (incl. Arts Council of Northern Ireland, State Collection of Ireland)
Extensively exhibited locally and internationally (incl. Irish and British Glass Biennale, Saatchi Gallery, London and Pittsburgh Glass Centre, US).
Further information
About this work: 'In this series of vessels, I have used reactive glasses to create a "terrazzo" effect and polished the outer wall of the vessel to reveal the complex structure. These pieces are inspired by the colour theories of Wassily Kandinsky and Josef Albers.' Alison Lowry
Winner of Bronze award at Emerge, Bullseye Projects, USA in 2016 http://www.bullseyeglass.com/art/emerge-2016.html
Find out more about Alison Lowry and view her works on the artist's page.