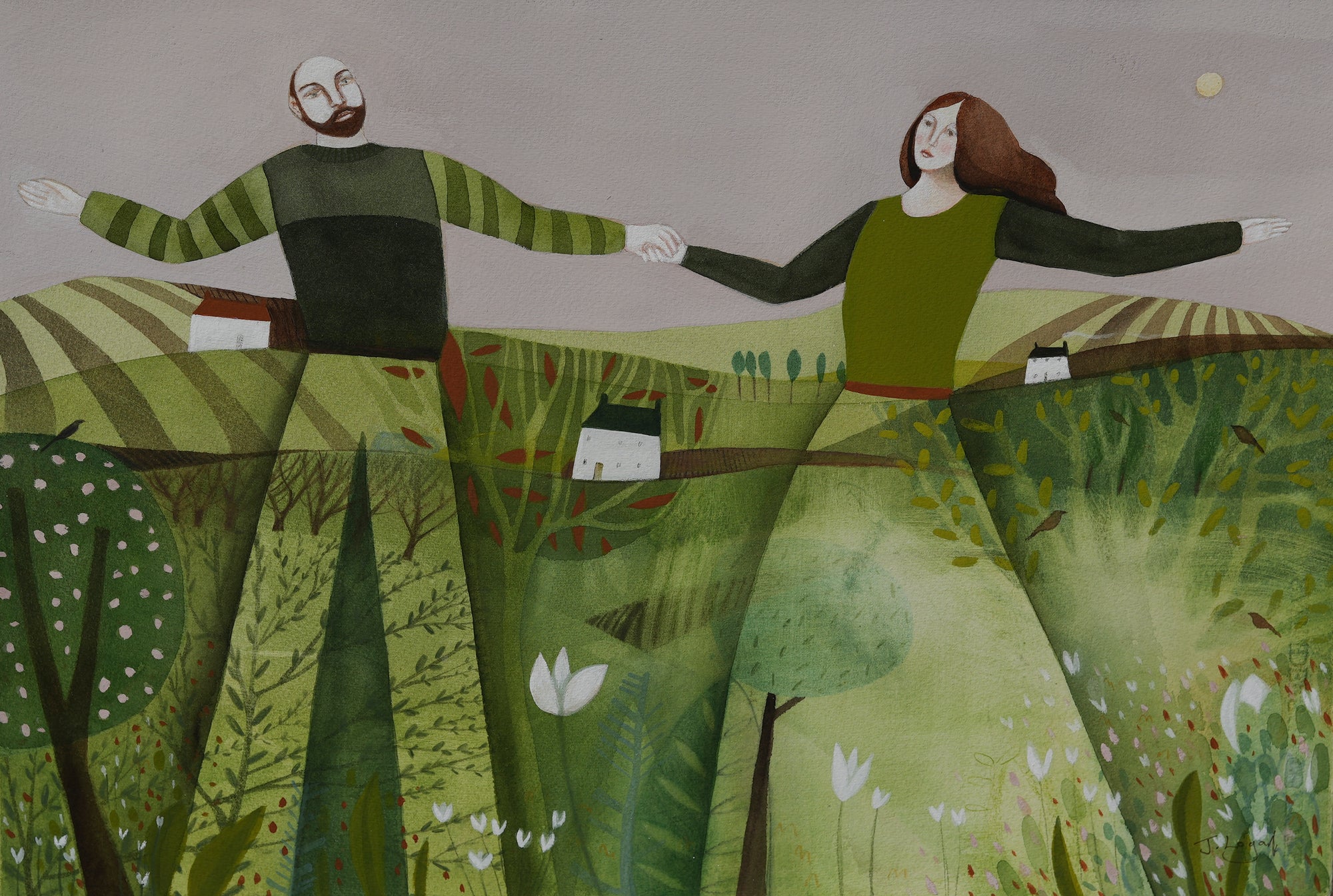 Judith Logan
Judith Logan, The Hills Are Alive, painting, 55 x 38 cm (framed 77 x 60 x 3.5cm)
Year: 2021
Medium(s): watercolour and gouache on paper
Frame: white wooden frame with glass
Shipping - Collection from the gallery's office in 3-5 business days. Shipped in 5-7 business days from Northern Ireland, UK.
Return - This work is eligible for return.
Artist - Selected Recognitions
Award-winning artist (Ulster Society of Women Artists' awards)
Exhibited at high profile exhibitions in N. Ireland (inc. Royal Ulster Academy Annual Exhibitions)
Exhibited at high profile exhibitions in UK (incl. Sunday Times Watercolour Competition, and Royal Watercolour Society Annual Exhibitions)
Further information
Judith Logan is an award-winning painter. She works in a variety of media – paint, pencil and print, and her art often features fascinating figures and interesting scenes of everyday life. Some pieces start with life captured in a sketchbook, others are committed to memory and embellished with imagination, or can draw upon literary sources. All bear a strong narrative element, born out the artist's love for visual storytelling.
Find out more about this artist and view all her works on Judith Logan's page.