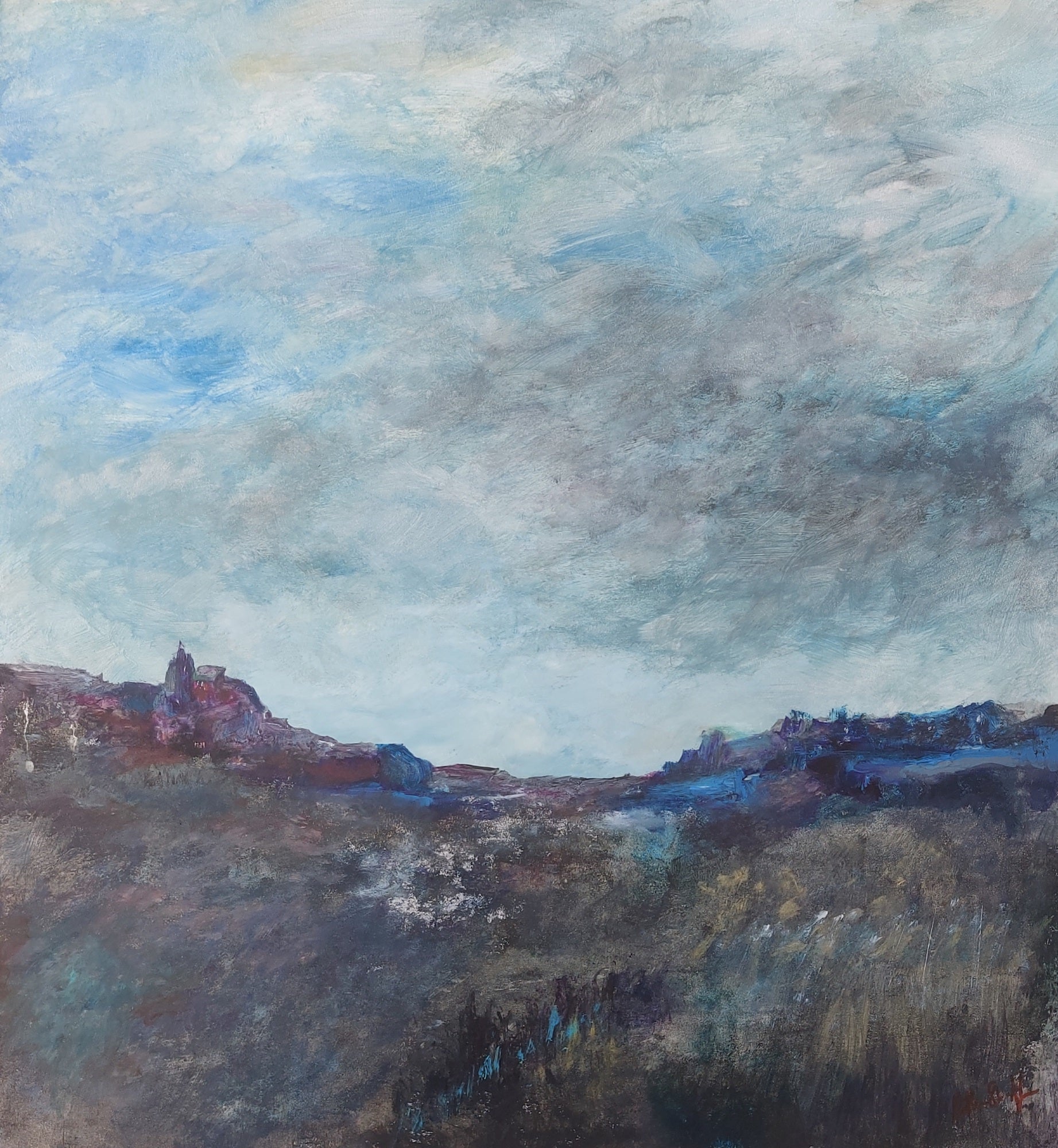 Katherine St. Angelo
Katherine St Angelo, Quiet Clouds, painting, 41 x 44 cm (55 x 58 x 2.5 cm framed)
Year: 2019
Medium(s): acrylic on paper 
Frame: limed wood frame with float clear glass and 6.5 cm mount.
Size:  width x height x depth: 41 x 44 cm (55 x 58x 2.5 cm framed)
Shipping - Collection from the gallery's office in 3-5 business days. Shipped in 3-5 business days from Northern Ireland.
Return - This work is eligible for return
Artist - Selected Recognitions
Works in public collections (World Museum, Liverpool and Crescent Arts Centre, Belfast)
Extensively exhibited in Northern Ireland
Further information
Katherine St Angelo is a successful emerging artist. Her semi-abstract works bear stronger resemblance to landscapes, as they often evoke dramatic distant views of open spaces, the textures of the earth and the drifting of clouds. Visual connections to landscapes, are accompanied by emotional ones too, as the artist intends to powerfully conjure and convey moods and feelings she experienced when immersed in natural surroundings. Her intense atmospheric paintings certainly invite the viewer to recognise natural sceneries and respond to them emotionally.
Find out more on the artist's page.