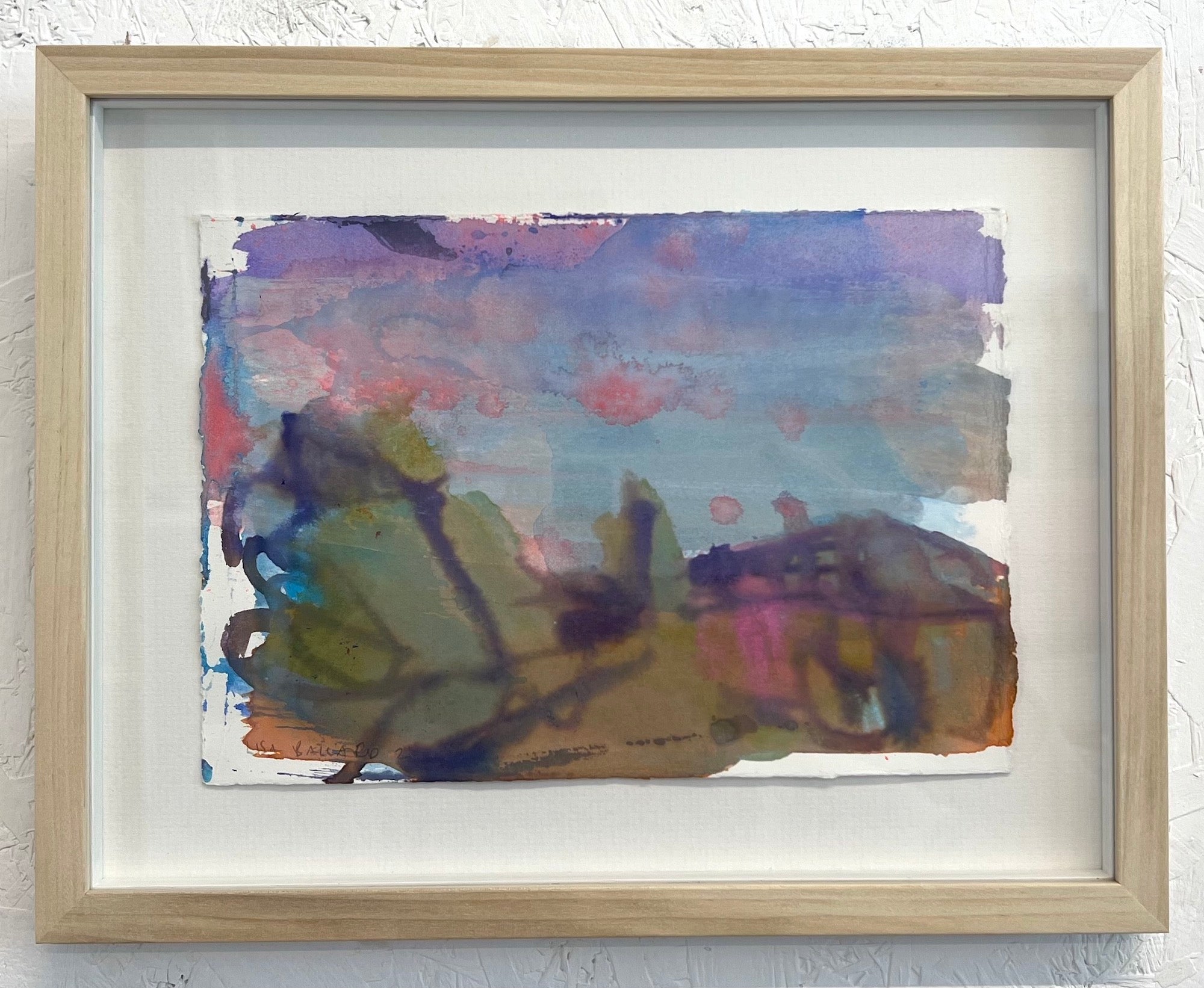 Lisa Ballard
Lisa Ballard, Joshua Tree, painting, 18 x 25 cm (27 x 34 x 2.5 cm framed
Year:  2022
Medium(s): mixed media on paper
Part of 'Contemporary Art of Northern Ireland #4' Group Exhibition, Gallery 545's major annual showcase. Island Arts Centre, Lisburn. 9-30 September 2023. The work can be purchased online here or in person at the exhibition.
Shipping - This work is part of an exhibition. It can be collected from Tuesday 3 October from the Island Arts Centre, Lisburn / shipped in 3-5 working days after 30 September from Northern Ireland, UK.
Return - This work is not eligible for return if bought in person at the exhibition (eligible for return only if bought online).
Artist - Selected Recognitions
Associate Member of the Royal Ulster Academy
Award winning artist (Awarded at the RUA annual exhibitions)
Works in public collections (including the Arts Council of Northern Ireland, Ireland's State Collection)
Further information
Lisa Ballard is an award-winning painter. She uses landscape to explore her obsession with colour and light, in particular, the juxtaposition of colours and how they affect each other. She is drawn to the temporal in the landscape, leaning towards abstraction, but holding on to the figurative elements, she tries to capture in her paintings how it is to be in that moment and place.
Inspired by stunning views of the Californian desert.
Find out more on the artist's page.