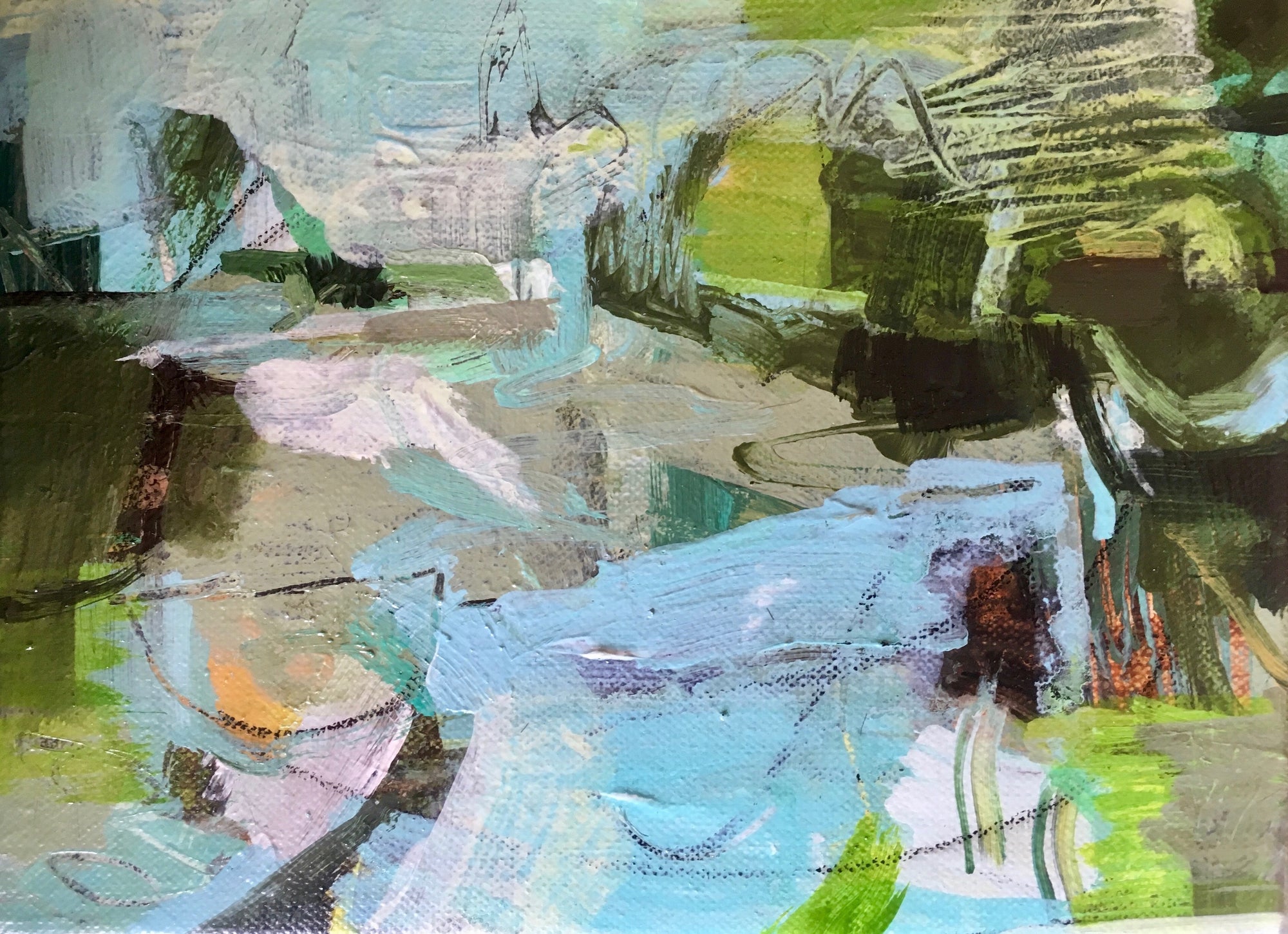 Janet Keith
Janet Keith, Little Abstract With Turquoise, painting, 20 x 15 x 1.5 cm (18 x 23.5 x 3.5 cm framed)
Year: 2019
Medium(s): acrylic on canvas
Framed in lightly
limed, wooden, simple tray frame

Weight: c. 400 g (excluding packaging)
Shipping - Collection from the gallery's office in 3-5 business days. Shipped in 5-7 business days from Northern Ireland, UK.
Return - This work is eligible for return
Artist - Selected Recognitions
Exhibited at the Royal Ulster Academy's annual exhibitions
Member of the Ulster Society of Women Artists
Artist in Residence at Glyndebourne Festival Opera, East Sussex, England
Further information
Janet Keith is an award-winning emerging painter. She has extensively exhibited both in Northern Ireland and England, and her paintings are in several private collections around the world, and in the public collection of the NI Civil Service. Her vibrant works take inspiration from the tangle of nature, landscapes near and far and music of all kinds, and her approach to painting is intuitive and non-representational. Some of her pieces are completely abstract compositions while others may suggest a landscape.
Find out more on the artist's page.