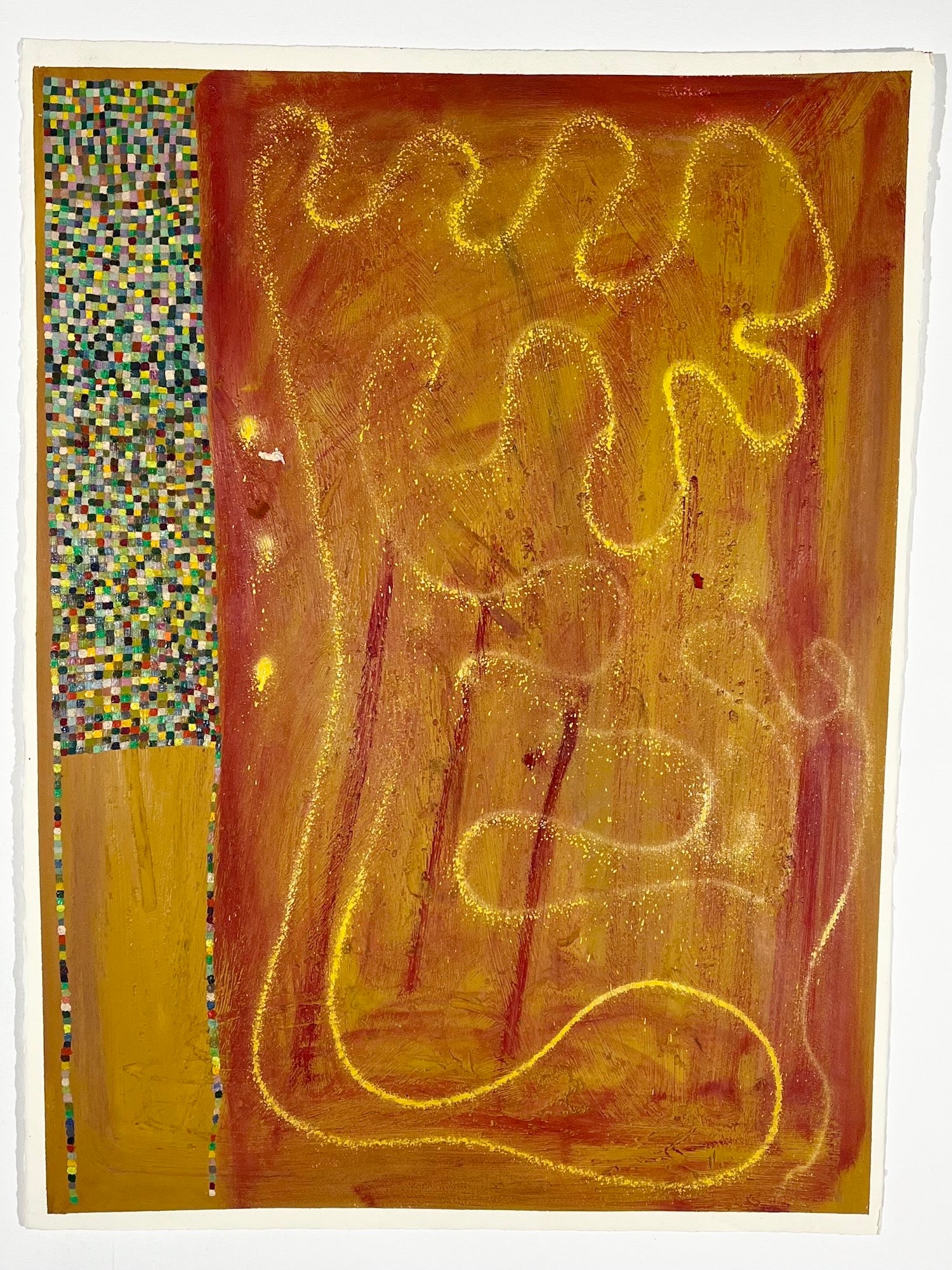 Ronan Bowes
Ronan Bowes, Dream Hut, painting, 56 x 76 cm
Year: 2017
Medium(s): oil, oil bar and aerosol on 300gsm arches paper 
Framing options
This work can be framed on request. Contact Gallery 545 about your preferred framing options and arrange an online payment for the frame hello@gallery545.com / +44 7960 130414.
Description: work with a single mount in a wooden box frame with glass measuring c. 66 x 86 cm. The frame is c. 2 cm wide and 2.3 cm deep, available in natural wood / white / grey / black. The glass is available as normal glass or UV glass.
Cost: £130 with normal glass / £180 with UV glass / £230 with AR70 non-reflective glass, (this bespoke frame is not refundable), total costs £1030 / £1080 / £1130.
Time: 10 extra business days.
Shipping - Collection from the gallery's office in 1-3 business days. Shipped in 3-5 business days from Northern Ireland.
Return - This work is eligible for return
Artist - Selected Recognitions
Award winning artist (Art Slant)
Artwork in BBC collection
Extensively exhibited internationally
Further information
Part of 'Decompression', a special online solo exhibition presenting for the first time ever a retrospective of the artist's vibrant abstract paintings and intriguing mixed media works on paper produced between 2016 and 2022.
Bowes creates abstract paintings, objects and mixed media pieces drawing inspiration from his own experiences and reflections on society. His works on paper have always had a special place in his overall work as they are his most spontaneous, immediate, and intuitive art through which he 'decompresses' his creative energy and ideas.