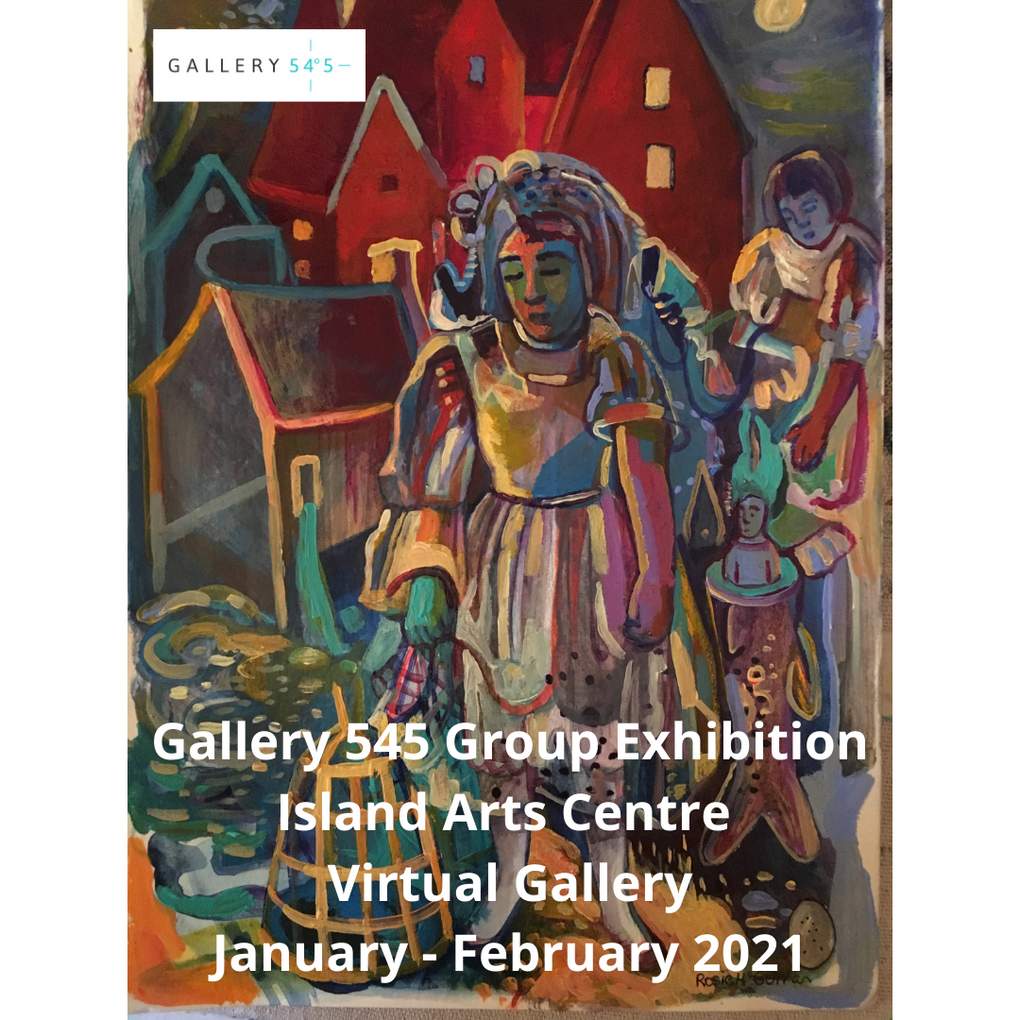 Gallery 545 Group Exhibition at the Island Arts Centre, Lisburn
29 January 2021 - 21 February 2021
ONLINE - Island Arts Centre Virtual Gallery
Gallery 545 is delighted to collaborate with the Island Arts Centre in Lisburn to extend our Group Exhibition and bring it to existing and new audiences. Previously online at gallery545.com, this show is now in a video with several new art pieces at the centre's Virtual Gallery.
Gallery 545 Group Exhibition is presenting again all the very accomplished artists based in Northern Ireland represented by the gallery and their original works but in a different format. The video showcases a selection encompassing atmospheric pieces inspired by landscapes, vibrant abstract paintings, fascinating portraits and exquisite works on paper. Beautiful details of these works are often revealed in close-up images.
With this exhibition, Gallery 545 and the Island Arts Centre aim to provide an additional platform to promote these artists and create or strengthen connections between them and contemporary art lovers.
Featured artists: Lisa Ballard, Ronan Bowes, Alacoque Davey, Ray Duncan, Craig Donald, Karl Hagan, Elham Hemmat, Trina Hobson, Ashely B Holmes, Janet Keith, Rachel Lawell, Aimee Melaugh, Rosie McGurran, Kevin Miller, Noel Murphy, Latisha Reihill, Katherine St Angelo, Charlie Scott and Anushiya Sundaralingam.
The exhibition is curated by Francesca Biondi, Art Director at Gallery 545. I am very thankful to the Island Arts Centre for hosting this exhibition on its website. During the current very difficult circumstances for the artworld, art goes on in virtual spaces, so that artists can continue to be supported, and art lovers can still enjoy art shows. Francesca Biondi
Artworks' images can also be viewed online at gallery545.com. For sales and enquiries, contact Francesca Biondi at hello@gallery545.com or on +44 7960 130414.
View Gallery 545 Group Exhibition Video at the Island Arts Centre's Virtual Gallery
Image: Rosie McGurran, The Red House on the Corner, 2019