About Gallery 545 - Contemporary art of Northern Ireland
54° North 5° West: Belfast, Northern Ireland. Putting Northern Ireland's talent on the art map.
Diverse selection of original artworks by Northern Irish artists ·  Art online · Curated pop-up exhibitions · Art for all budgets · Art advisory · Private viewings ·
 

Secure e-commerce website · Local & international shipping · FREE deliveries in the UK and Ireland

Founded by Francesca Biondi, Art Director & Curator

 
Celebrating and supporting artists. Making art accessible and affordable.
---
Gallery 545 is a unique online and pop-up gallery specialising in contemporary art of Northern Ireland and offering a special selection of artworks created by talented artists based here.
The gallery celebrates the creativity of emerging and more established artists across the region and supports their practice providing a curated platform where they can showcase and sell their works.
Having an online presence, but also pop-up exhibitions, the gallery brings art to a wide range of people with different tastes and budgets who love contemporary art, and makes it easier for them to access, discover and collect artworks.
Watch our video about Gallery 545. Art Director and Curator Francesca Biondi talks about the gallery, its story and its services. (Video production by Creating a Space)
REVIEWS from Gallery 545's Google My Business page
Gallery 545 is an essential go-to for art buyers/collectors and inspiration hunters as Francesca's collated collections are truly magical and need to be seen and enjoyed up close. Her eye for profiling the best in NI contemporary art is unrivalled. A thoroughly great art space curated with passion. Always a pleasure Francesca! Danielle McFerran
Exquisitely curated art, a valuable showcase for the incredible local talent. More please! Rory Campbell
Came across Gallery 545 by chance online, very well laid out website, fantastic array of new and established artists, delighted with my sculpture from Elham Hemmat. I will definitely be back for more!! Noelle Doran
What a great place to be Gallery 545 is. Wonderful artpieces, a very relaxed yet uplifting and energising atmosphere, and its charming curator Francesca Biondi will enchant you with her knowledgeable explanations, her profound expertise and her unique way of making art appear the most simple and natural thing on earth. Federica Ferrieri, Italian Honorary Consul for Northern Ireland
FEEDBACK about Gallery 545's past annual major showcases of contemporary art of Northern Ireland
Excellent show, well done to all involved and especially to Francesca for your vision! Patricia Lavery, ADO Visual Arts, Arts Council of Northern Ireland
Great exhibition! Joan Bloomer, Northern Ireland Collector for the National Irish Visual Arts Library
Beautifully curated show Amanda Croft, Art Historian, ArtTalks: ArtWalks
Image: Gallery 545, Contemporary Art of Northern Ireland, major group exhibiton at the Island Arts Centre, Lisburn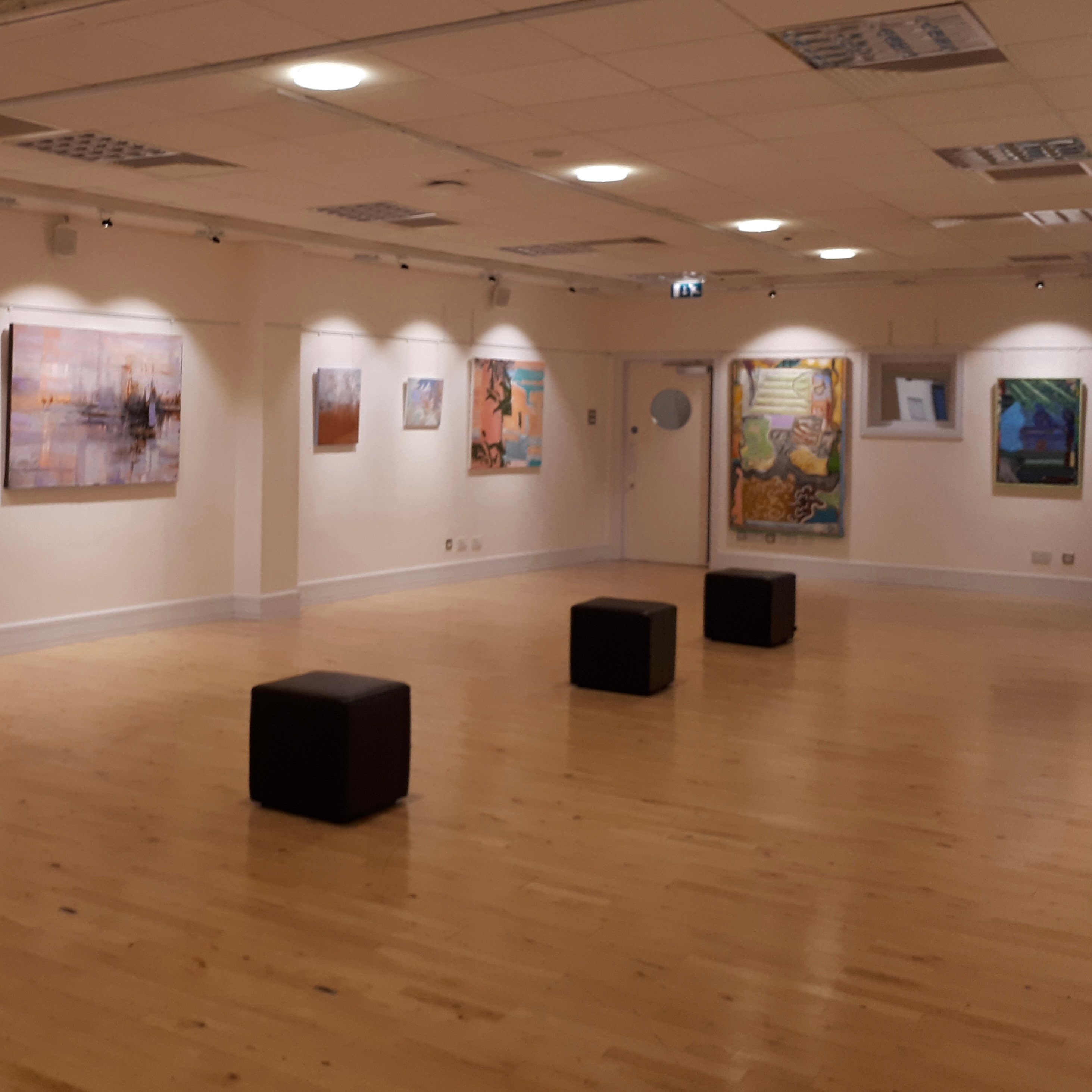 ---
Our services
---
Art online - Our Shopify e-commerce website allows you to view and buy art online securely. Once you have found your artwork, we can deliver it to your door using local and international shipping services (insured and free in the UK and Ireland). More about how to browse and purchase artworks in our 'How to Buy & Receive Art Guide'.
Private viewings - If you wish to see an artwork or a selection of pieces, we would be glad to arrange a private viewing at our office in Belfast or via video call.
Art advisory - We offer art advisory services free of charge to individuals and businesses. Whether you are a first-time buyer, a collector or an interior designer, we can offer you our advice to help you to find art for your project and create a unique vibrant space. We can also work with interior designers to create collections for their showroom.
Art exhibitions - We curate exhibitions throughout the year, both online and at physical venue, to bring you exciting recent artworks by accomplished artists.
Find out more in our Services page or contact us if you have any questions or for a private viewing.
Among others, Gallery 545 worked with:
Image: Art Collection at Atelier Interior Design, Belfast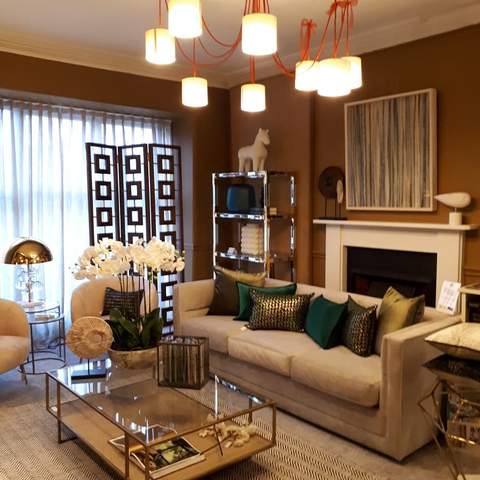 ---
Francesca Biondi, Art Director & Curator
---
Gallery 545 was established in 2018 by art consultant Francesca Biondi who is now responsible for its management and development. Originally from Tuscany in Italy, Francesca worked in the arts sector in London before moving to Belfast in 2000, where she started working for arts organisations and with artists in Northern Ireland. Francesca recognised the extraordinary talent of many artists based here and started collecting their art. Later she saw an online and pop-up gallery space as a great opportunity to help them to grow and promote their practice, and at the same time to reach many art lovers and art collectors with different tastes and budgets looking for art pieces to own and cherish. Her vision and her passion for fine art led her to set up Gallery 545.

More about Francesca Biondi
Francesca Biondi graduated in English Language and Literature in Italy, studied arts administration and management at Birkbeck College, University of London and completed a Master in Art History at the Open University.
She has been working as an art consultant since 2015, combining her extensive experience in management with her knowledge of and passion for visual arts to offer a range of services, from from sourcing artworks for private clients and interior designers to curating and managing exhibitions, supporting artists' professional development, and advising organisations on exhibition programmes. Her collaborations included those with QSS Artists' Studios & Gallery, the Cathedral Quarter Arts Festival and Atelier Interior Design in Belfast.
In the past Francesca worked as a manager in the cultural sector in Northern Ireland for over ten years, among others she was a founding board member and co-director of Platform Arts, an important gallery and studio space in Belfast, and business development manager at Community Arts Partnership, a prominent arts organisation in Northern Ireland.