Services
Contemporary art · Diverse original artworks by Northern Irish artists ·  Online gallery · Curated pop-up exhibitions · Art for all budgets · Art advisory · Private viewings · Secure e-commerce website · Local & international shipping · Free deliveries in the UK and Ireland
Art
---
Diverse original art for all budgets - Gallery 545 offers a diverse selection of original artworks and brings it to art lovers with different tastes and budgets. Original artworks are by emerging and more established artists living and working in Northern Ireland, who have achieved recognition for their artistic merit.
Art online - All artworks are on our professional e-commerce website. You can easily browse and search our curated collections using filters. Once you have found a piece you love, you can buy it securely (Shopify and PayPal payments). You can also have it delivered to your door locally or internationally (free deliveries in UK and Ireland on orders over £500, free deliveries and returns in Northern Ireland on any order).
More about viewing, purchasing and receiving artworks in our 'How to Buy & Receive Art Guide'.
Explore our art collections
Discover artists
Image: artwork by Katherine St Angelo, Incadescent.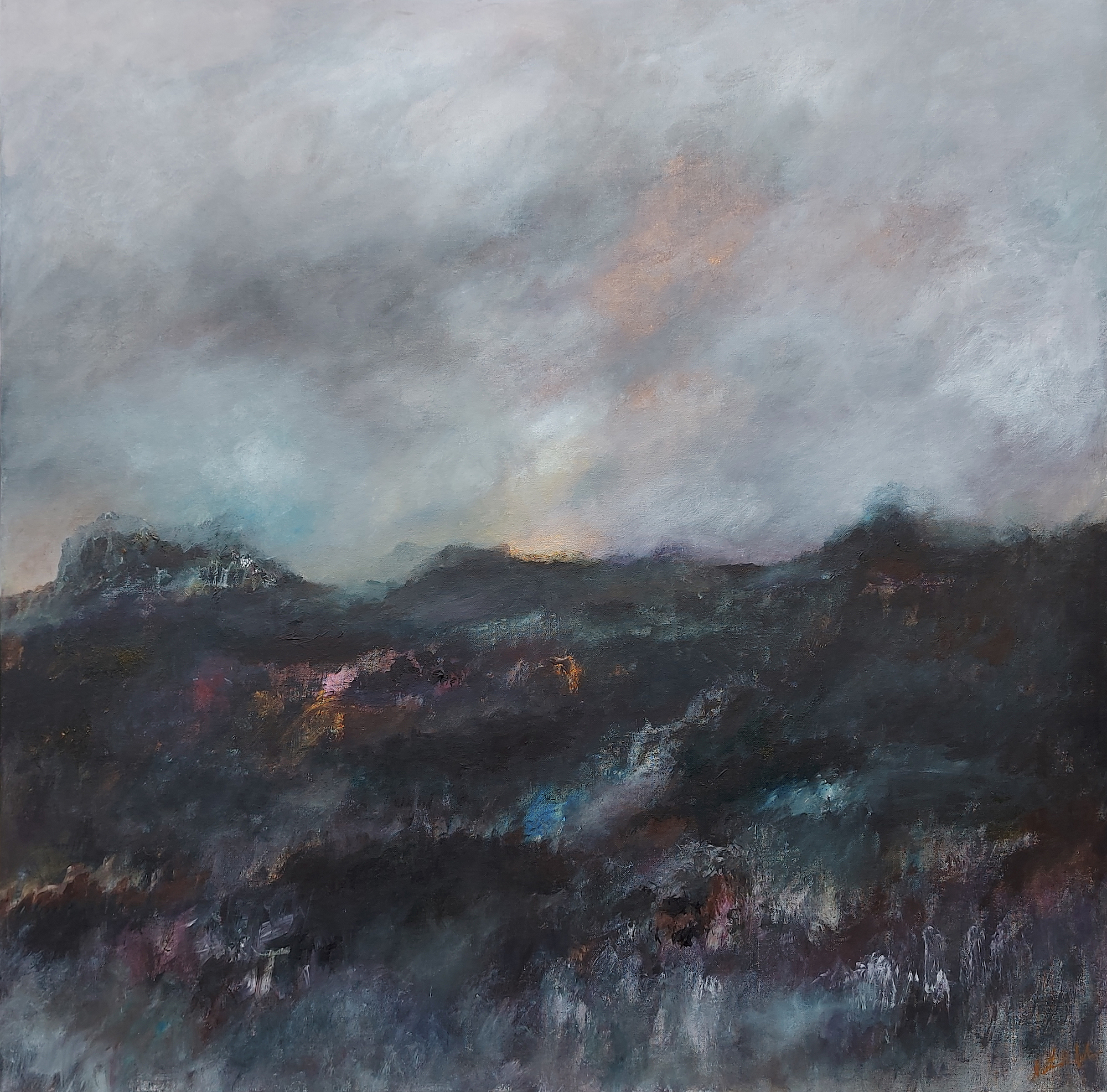 ---
Private viewings and art advisory
---
Art at private viewings - We can arrange private viewings of artworks at our office in Belfast or via video calls. We would be delighted to show you your favourite pieces and have a conversation with you about them. All you need to do is sending us an email with the artwork(s) you like and we can organise a viewing in person or using a video call within a few days.
Free advisory for art in interiors - We offer art advisory services to individuals, interior designers and businesses. We can help you to find the perfect piece(s) for your residential or commercial project. When you brief us about your preferences, we can present you a selection of artworks to suit your taste, space and budget. This selection could include artworks on our website, or we could source others from the artists we represent and other artists. We can commission a bespoke art piece specially for you as well. Our art advisory is free of charge for small-scale projects. Call us or email us so that we can start talking about your project and find art you love for it.
We are also keen to work with interior designers to curate collections for their showrooms.
Contact us for private viewings or art advisory
Image: Private viewing of artworks (Lisa Ballard, Last Light of Summer)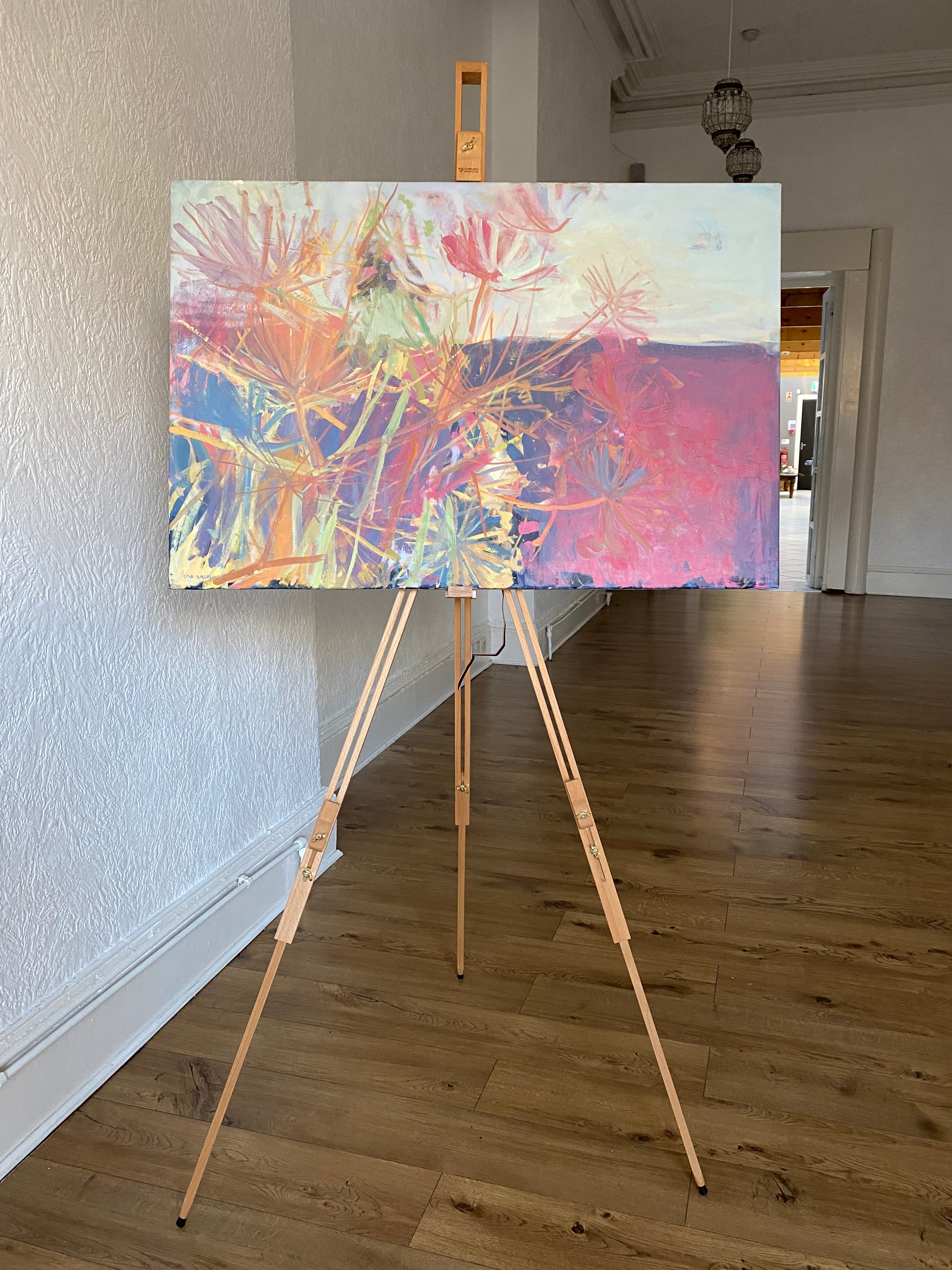 ---
Exhibitions
---
Art at exhibitions - We run an exhibition programme throughout the year, both online and at physical art spaces. Our curated shows present recent artworks by accomplished artists based in Northern Ireland at different stages of their career.
We are delighted to collaborate with arts organisations and businesses to reach art lovers across Northern Ireland and beyond.
View our exhibitions
Among others, Gallery 545 worked with:
Image: Gallery 545 Group Exhibition at Blick Shared Studios, Belfast
FIND OUT MORE about Gallery 545