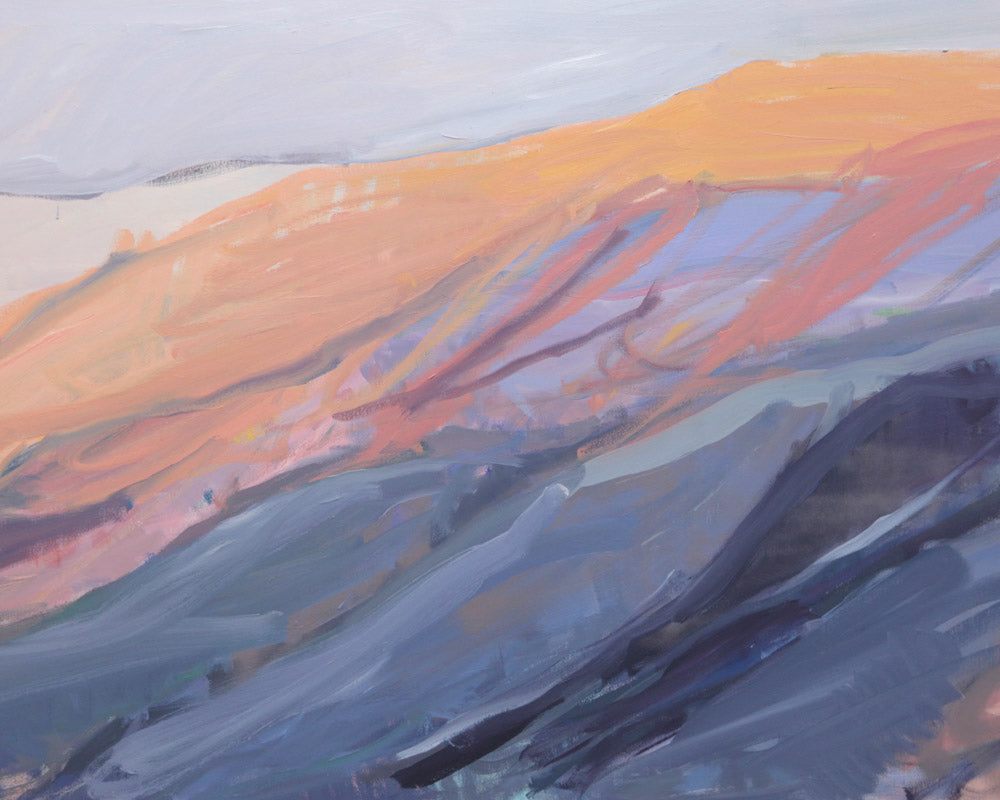 'GALLERY 545 POP-UP: CONTEMPORARY ART OF NORTHERN IRELAND'
12 September 2019 - 26 September 2019
Sea Holly Gallery, Belfast
Sea Holly Gallery, 35 Hill Street, Belfast BT1 2NB
Opening on Thursday 12 September 6-8 pm
Exhibition Tour on Saturday 21 September 2-2.40 pm
Open from Tuesdays to Sundays from lunchtime until early evening  - Tuesdays, Wednesdays & Thursdays 1-7 pm, Fridays 12-7 pm, Saturdays 12-6 pm, Sundays 1-5 pm.
Gallery 545 Pop-up celebrates and showcases twenty emerging and more established artists based in Northern Ireland who have achieved recognition both locally and internationally. This exhibition reflects the diversity in their artistic practices as it features an exciting selection of art works encompassing suggestive landscape paintings inspired by beautiful local scenes and fascinating distant lands, vibrant abstract paintings, striking portraits, unique fine art prints, delicate textile pieces and innovative painted objects. All these original art works have been created exploring and drawing inspiration from different themes, styles, traditions and techniques. Viewers will have the opportunity to appreciate and discover the talent of several contemporary artists living and working in the region and to look at their different approaches to art.
Featuring Lisa Ballard, Natalia Black, Ronan Bowes, Alacoque Davey, Craig Donald, Dan Ferguson, Wendy Ferguson, Karl Hagan, Trina Hobson, Ashely B Holmes, Rachel Lawell, Aimee Melaugh, Clement McAleer, Rosie McGurran, Grace McMurray, Kevin Miller, Latisha Reihill, Charlie Scott, Anushiya Sundaralingam and Jennifer Trouton.
Curated by Francesca Biondi, Art Director at Gallery 545.
Gallery 545 Pop-up is hosted at the Sea Holly Gallery, a new stunning art space in the heart of Belfast.
All art works are for sale online at www.gallery545.com and the Sea Holly Gallery from 12 September. For sales and enquiries contact Gallery 545 at hello@gallery545.com or 07960 130414.
Image: Lisa Ballard, Icelandic Sunset Mountains, 2019.
Big thank you for those who visited this exhibition and your fantastic feedback!
What a brilliant exhibition! We loved the variety of works - such talented artists!
Amazing, lovely, enchanting works full of inspiration.
Super exhibition, sequenced thoughtfully.