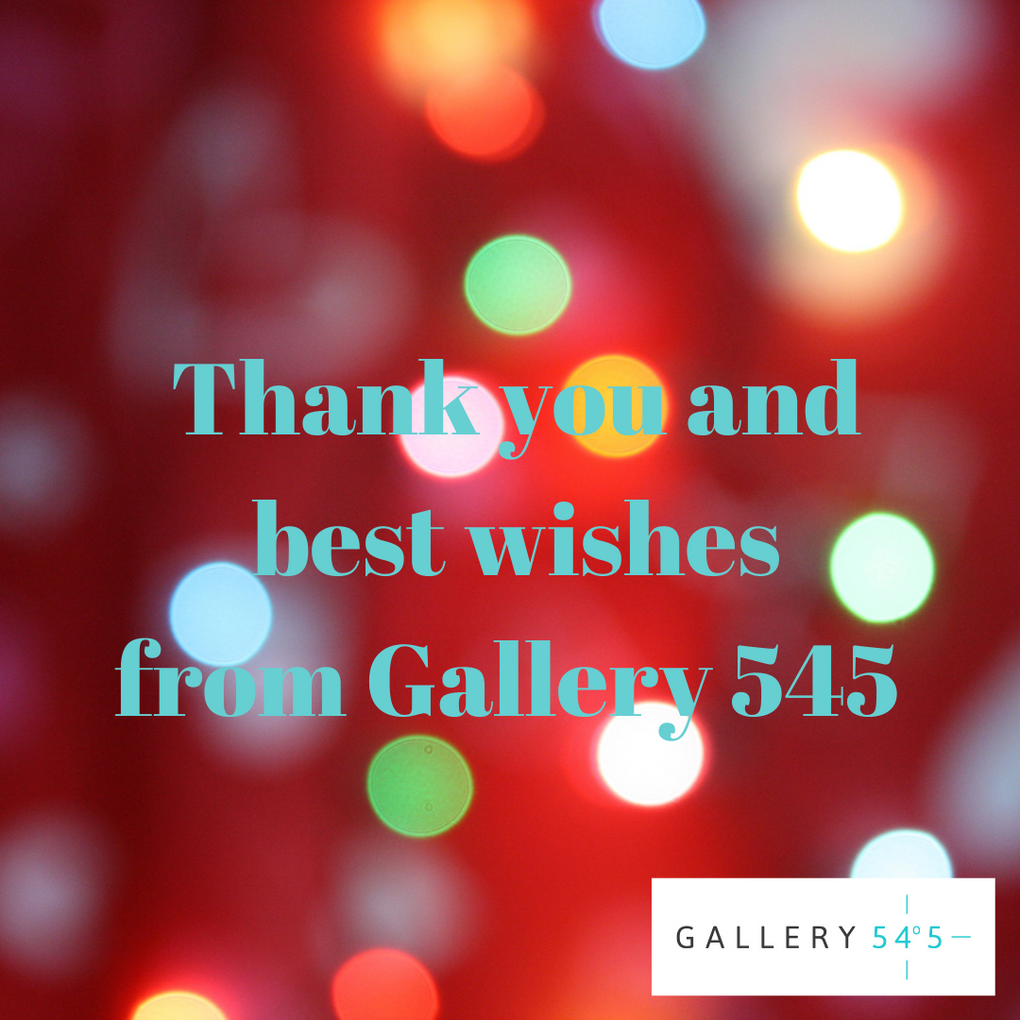 Thank you and best wishes from Gallery 545
Gallery 545 would like to give you a heartfelt thank you for your interest in the gallery and appreciation of our work throughout 2020.
This year has proved challenging for all those working in the art world, and indeed for many others. So your support has been valued more than ever. It really encouraged us to carry on our initiatives, and notwithstanding the difficulties encountered these resulted in many positives.
 
We have been able to grow and connect more artists with existing and new art lovers throughout the year using a combination of digital and physical art spaces. We made the most of our digital platforms, e-commerce website and social media, and featured exciting artists, artworks, exhibitions and interviews. At the same time, we moved to a beautiful historical building in Belfast. Its spacious and versatile rooms allowed us to curate and display well-received exhibitions too. Moreover, from here we met again with our clients and offered them private viewings and art advisory services to find art they loved.
 
Our initiatives were a success, and we were delighted to be able to continue to showcase and promote numerous talented artists based in Northern Ireland and bring their unique art to many art lovers here across the region and beyond.
 
Now that 2020 is coming to an end, we would like to wish you a lovely and relaxing festive season, and may 2021 be a year of hope and happiness for all.
Francesca Biondi
Art Director, Gallery 545
Images: A selection of this year's highlights
Gallery 545: Contemporary Art of Northern Ireland. A major showcase featuring artists based across the region (exhibited artwork by Lisa Ballard).
Gallery 545 Group Exhibition. Our winter show at our new premises (Gallery 545 at Blick Studios, Belfast)
Interviews series. Artists give us an insight into how they create art - ideas, themes, sources of inspiration and adapting to complete new work during lockdown (Karl Hagan in his studio).