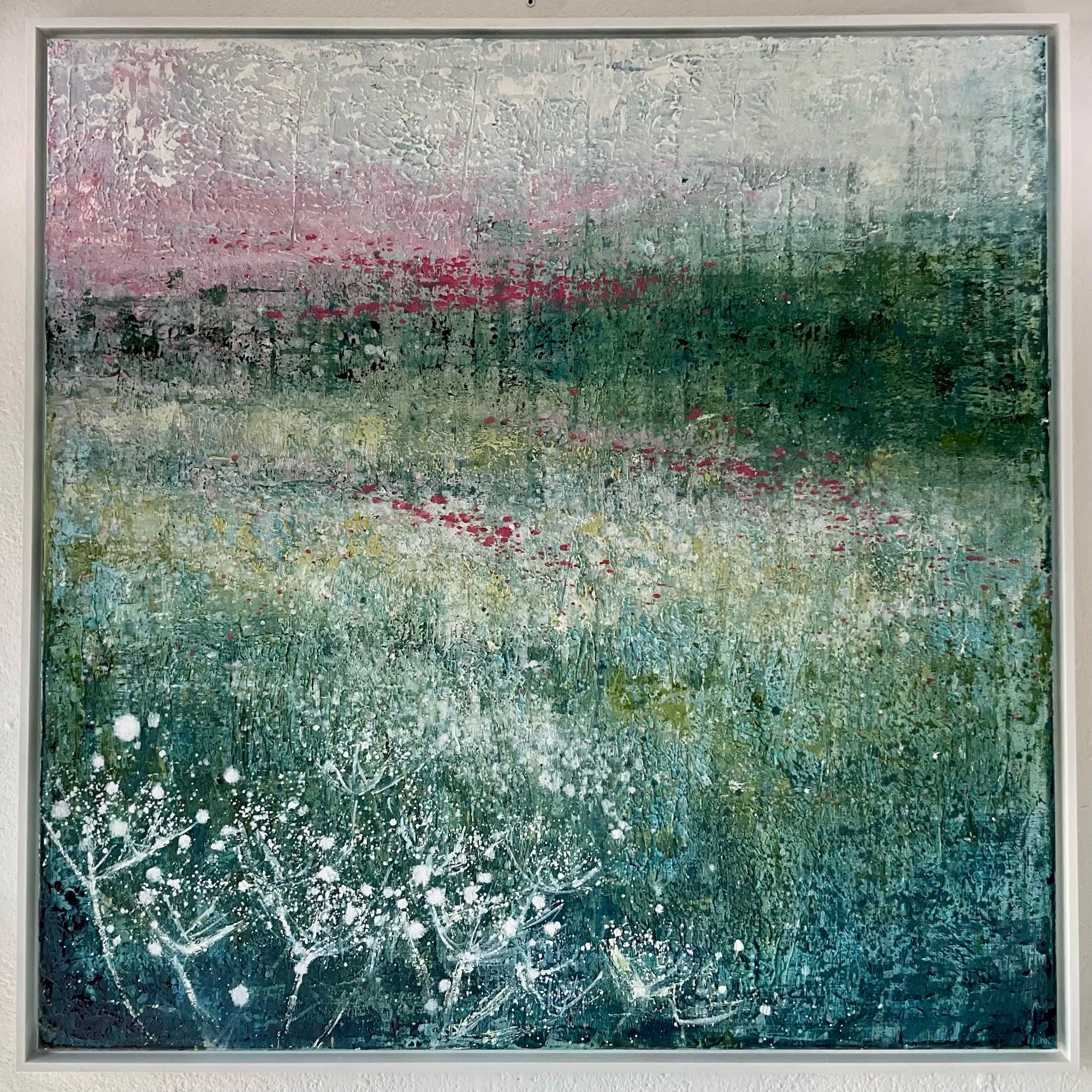 Emma Fitzpatrick
Emma Fitzpatrick, Lagan Meadows, painting, 100 x 100 x 2 cm (104 x 104 x 3.2 cm framed)
Year: 2023
Medium(s): oil paint and mixed media on canvas (gesso and plaster)
Shipping - Part of 'Contemporary Art of Northern Ireland #4' Group Exhibition, Gallery 545's major annual showcase. Island Arts Centre, Lisburn. 9-30 September 2023. The work can be purchased online here or in person at the exhibition.
Return - This work is not eligible for return if bought in person at the exhibition (eligible for return only if bought online)
Further information
Emma Fitzpatrick is an award-winning artist based in Belfast. She is best known for highly textured landscape paintings. She endeavours to capture the essence of Ireland's rugged landscape primarily using the palette knife and building layers over time with mixed media and oil paints.
Find out more about Emma Fitzpatrick and view all her works on the artist's page