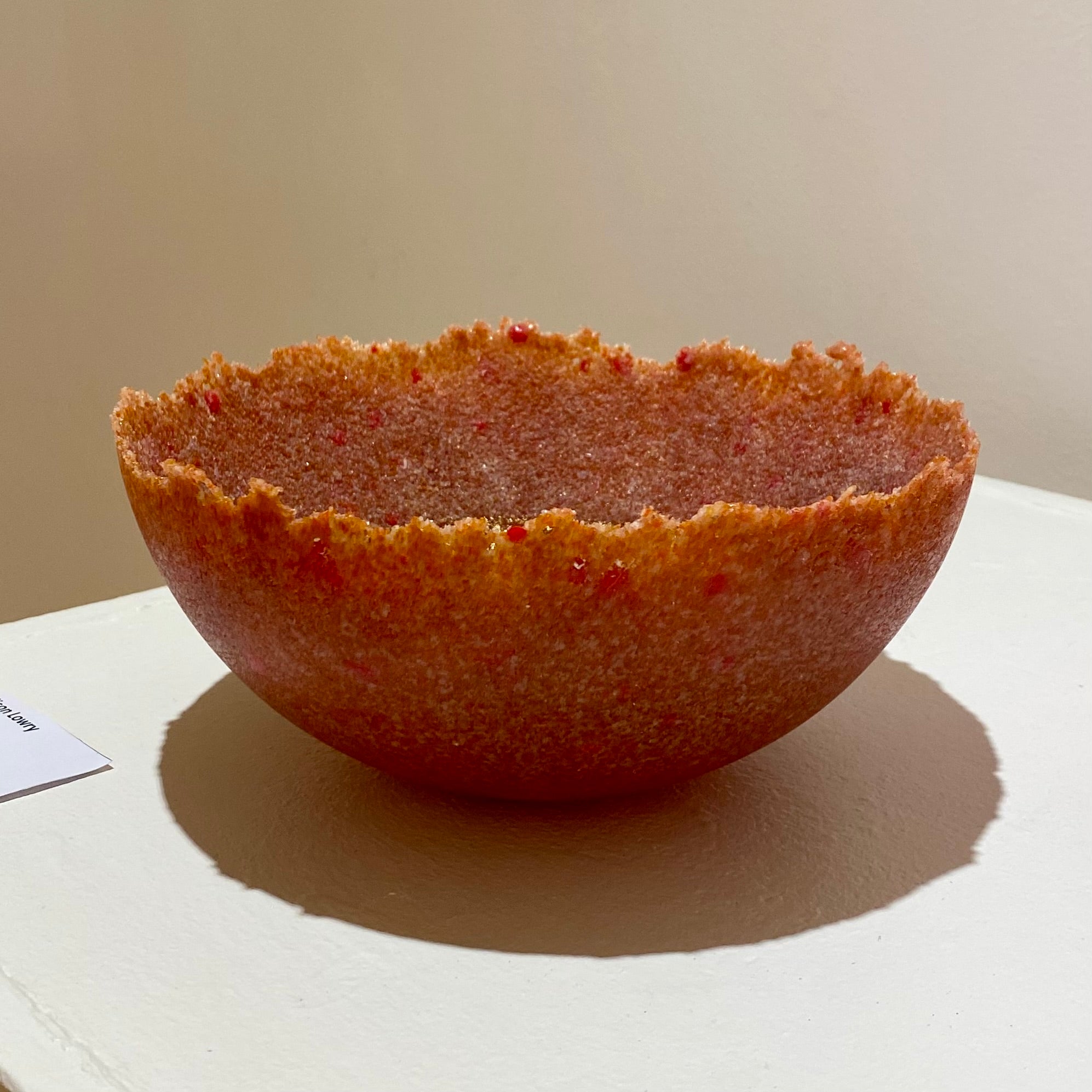 Alison Lowry
Alison Lowry, Solstice, 20 X 10 cm
 Year: 2023
Materials/description: pate de verre bowl with 24ct gold
Dimensions: 20 cm wide (diameter at the top) x 10 cm high 
Part of 'Contemporary Art of Northern Ireland #4' Group Exhibition, Gallery 545's major annual showcase. Island Arts Centre, Lisburn. 9-30 September 2023. The work can be purchased online here or in person at the exhibition.
Shipping - This work is part of an exhibition. It can be collected from Tuesday 3 October from the Island Arts Centre, Lisburn / shipped in 3-5 working days after 30 September from Northern Ireland, UK.
Return - This work is not eligible for return if bought in person at the exhibition (eligible for return only if bought online).
Artist - Selected Recognitions
Multi award-winning artist (inc. awards by Royal Dublin Society, Royal Ulster Academy)
Work in public collections (incl. Arts Council of Northern Ireland, State Collection of Ireland)
Extensively exhibited locally and internationally (incl. Irish and British Glass Biennale, Saatchi Gallery, London and Pittsburgh Glass Centre, US).
Further information
Here Alison Lowry gives an insight into the making of her vessels: 'Pate de verre is the ancient art of using glass paste to create thin walled vessels. It is translated from the French as 'paste of glass' though as a technique it dates back to Eqyptian times. The process to make a vessel is quite involved: a plaster silica mould is created from a 'mother' mould, then the glass paste is pressed into the mould. After a firing in the kiln to dry it out, talc is added, creating an 'inner mould' supporting the glass as it fires. After 48 hours it is cool enough to come out of the kiln, the talc is disgarded and the mould broken away. At this stage I gild the inside of the vessel.'
Find out more about Alison Lowry and view her works on the artist's page.