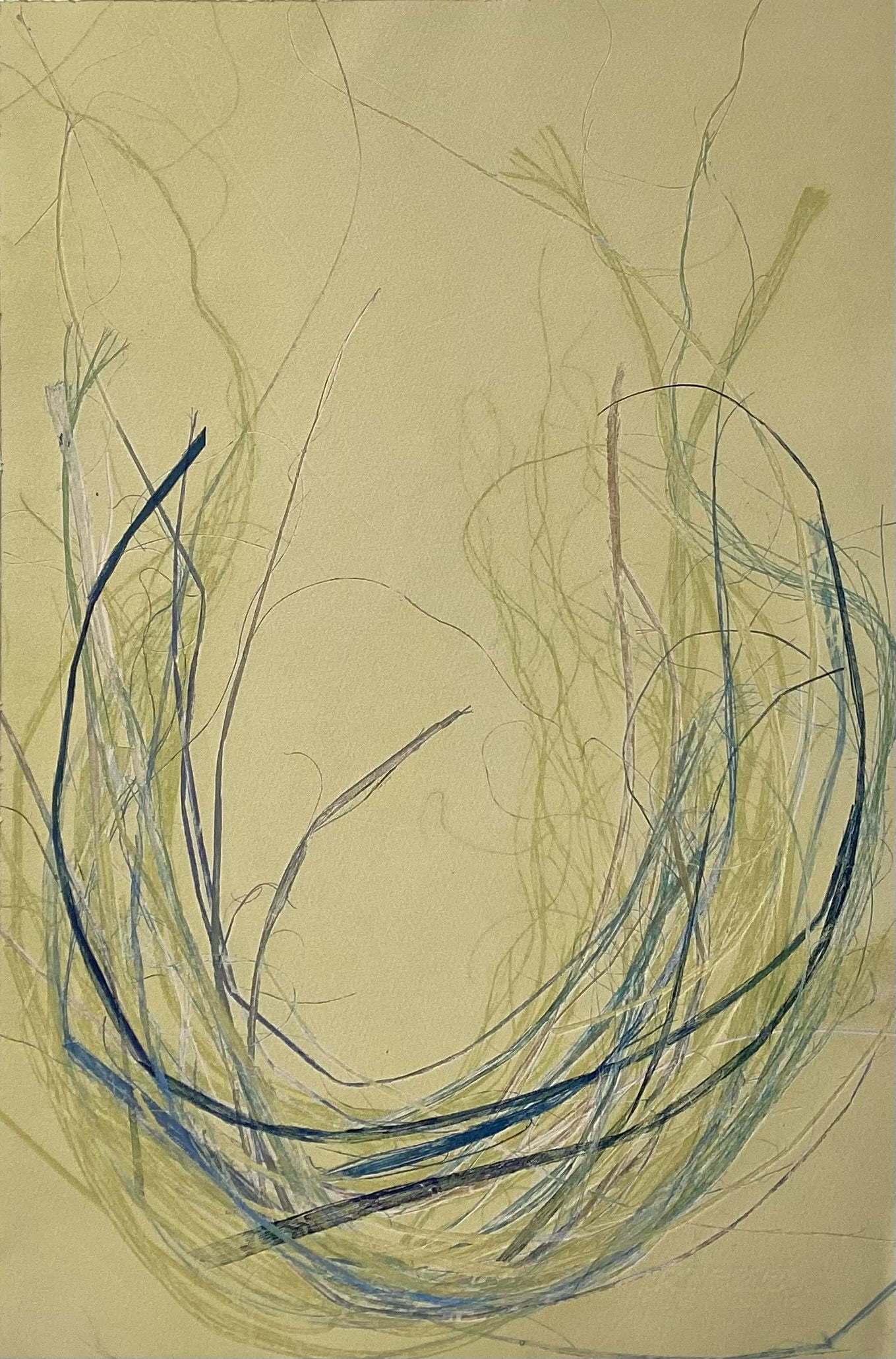 Anushiya Sundaralingam
Anushiya Sundaralingam, Koodu VIII (Nest), work on paper, 35.5 x 57 cm
Year: 2022
Medium(s):  oil on Somerset paper, unique monotype (1/1)
Shipping - Collection from the gallery's office in 3-5 business days. Shipped in 3-5 business days from Northern Ireland.
Return - This work is eligible for return
Artist - Selected Recognitions
Award-winning artist
Associate member of the Royal Ulster Academy
Works in public collections (including those of the Arts Council of Northern Ireland, Queen's University in Belfast, Lisburn and Castlereagh City Council)
Further information
Shapes of nature – grass leaves become nests, the protecting place where life begins, or simply organic abstract compositions open to interpretations.
Anushiya Sundaralingam works in both two and three dimensions primarily using mixed media. She is interested in her relationship with the space in which she finds herself and how her natural and cultural environment shapes her sense of self and place. She works with a range of media to reflect the intricate and layered nature of belonging, identity and place.
Find out more about Anushiya Sundaralingam and view her works on the artist's page.