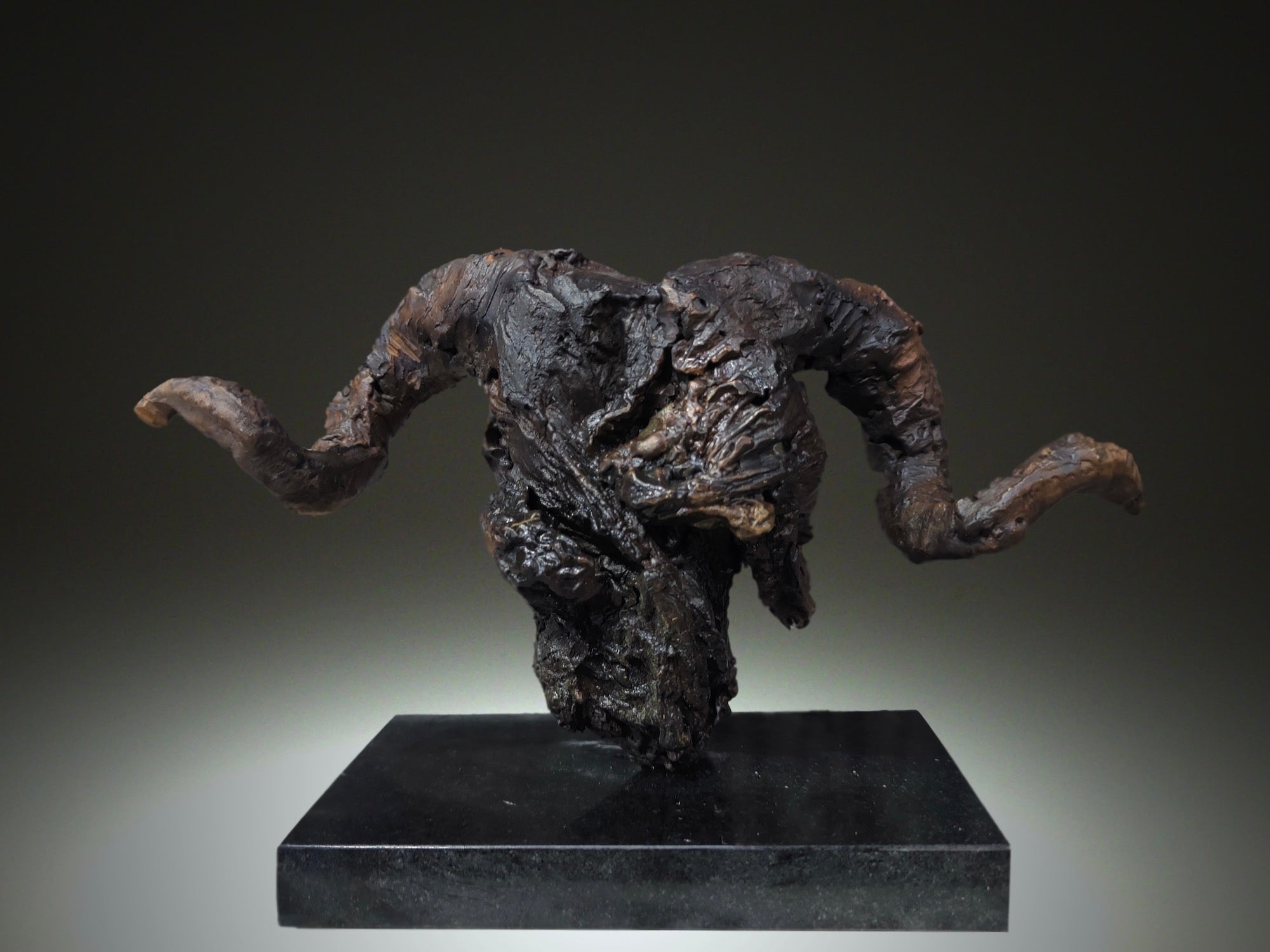 Eamonn Higgins
Eamonn Higgins, Yow, bronze sculpture, 26 x 14 x 8
Year: 2023
Medium: bronze
Size: 26 x 14 x 8 (width x height x depth front to back)
Base: granite base 16 x 2 x 16 cm
Weight: c. 6.7 kg
Unique. Part of a small series of hare sculptures (all unique)
Shipping - Collection from the gallery's office in 3-5 business days. Shipped in 5-7 business days from Northern Ireland, UK.
Return - This work is eligible for return.
Artist - Selected Recognitions
Founder, owner and sculptor at Hot Milk Forge, Ballymena, N. Ireland
Sculptures in public collections (including those of the Arts Council of Norhern Ireland and Councils in N. Ireland and England)
Extensively exhibited in N. Ireland, Ireland and England
Further information
In his artist's statement, the Eamonn Higgins comments: 'Obsessing over technical experimentation has informed the abstraction of my sculpture. In truth I am an abstract artist working within the framework of animal or human figurative. This muscular canvas holds my expression. To create a sense of intimacy, to draw you in to my personal aesthetic. I hope to preserve our sense of self value through a reflection of the human experience.' (Eamonn Higgins 2021)
Find out more on the artist's page.