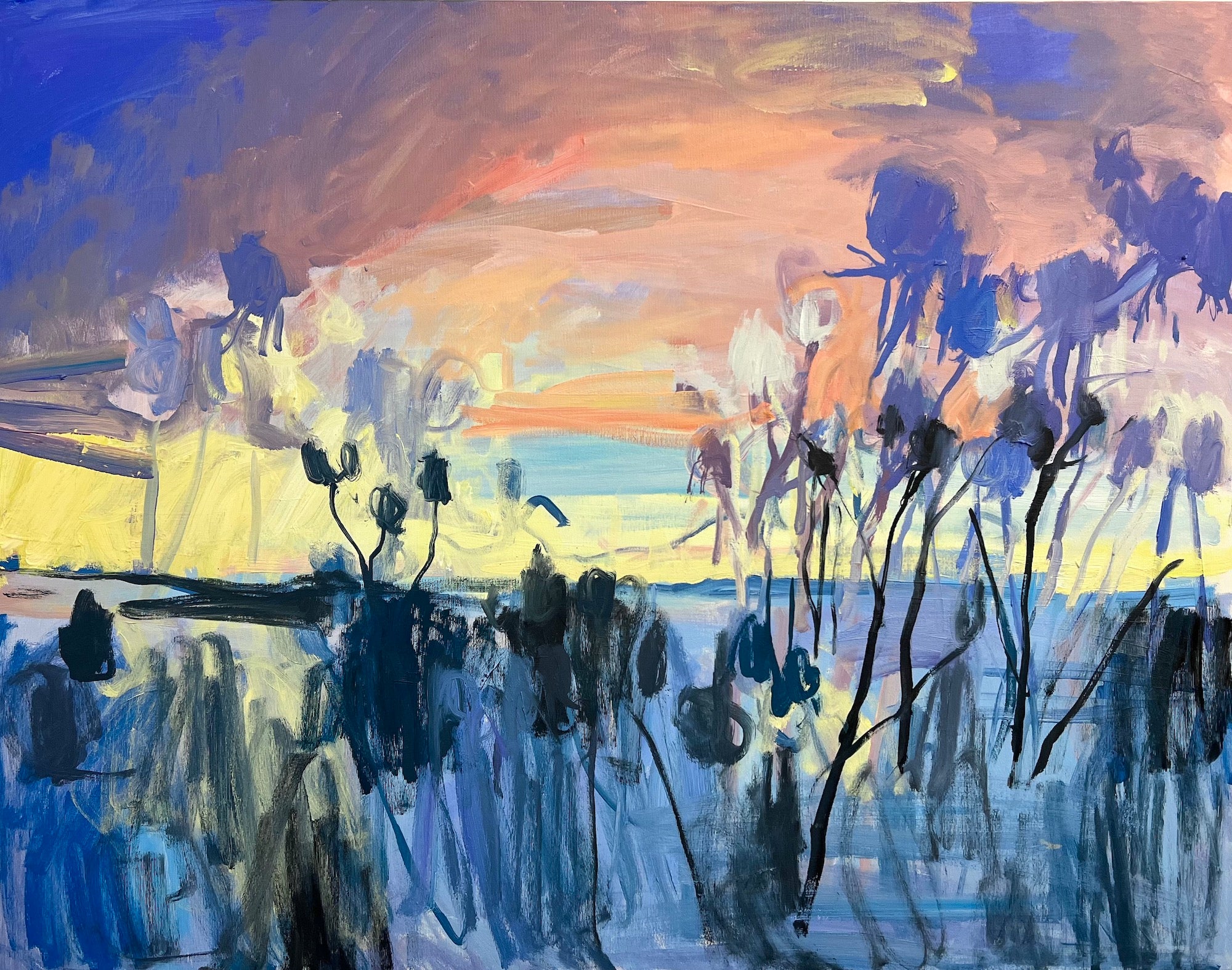 Lisa Ballard
Lisa Ballard, Island Thistle Sunset, painting, 90 x 70 x 3.5 cm
Year:  2023
Medium(s): oil on canvas
This work is exclusively available to purchase in person at the 
Edinburgh Art Fair
 between 16 – 19 November 2023.
Shipping - Collected at the gallery in 3-5 business days. Shipped in 5-7 business days from Northern Ireland, UK.
Return - This work is eligible for return
Artist - Selected Recognitions
Associate Member of the Royal Ulster Academy
Award winning artist (Awarded at the RUA annual exhibitions)
Works in public collections (including the Arts Council of Northern Ireland, Ireland's State Collection)
Further information
Lisa Ballard is an award-winning painter. She uses landscape to explore her obsession with colour and light, in particular, the juxtaposition of colours and how they affect each other. She is drawn to the temporal in the landscape, leaning towards abstraction, but holding on to the figurative elements, she tries to capture in her paintings how it is to be in that moment and place.

Find out more on the artist's page.