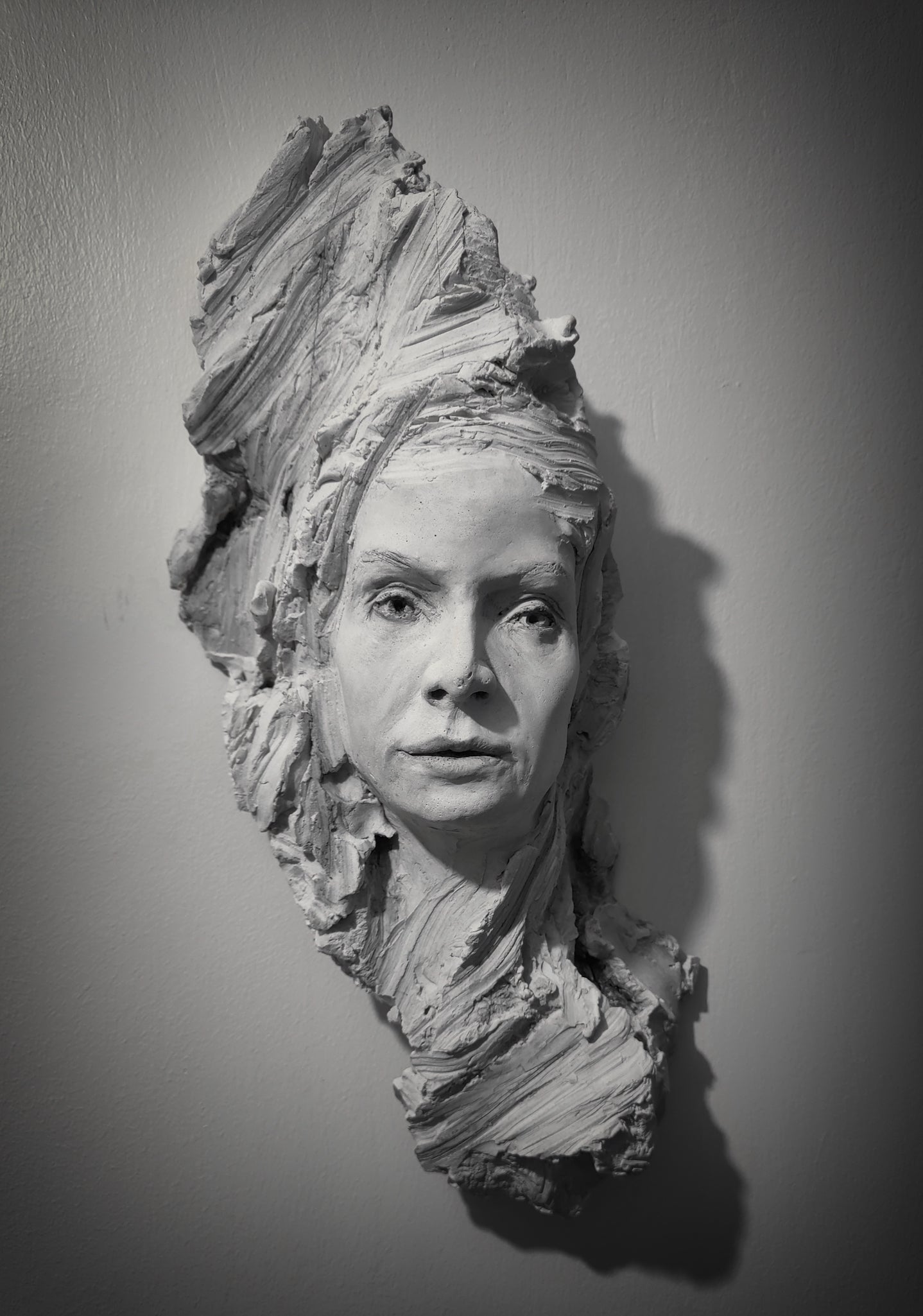 Eamonn Higgins
Eamonn Higgins, The Power Over Us, sculpture, 20 x 45 xm 12 cm
Year: 2023
Medium: cold cast marble
Weight: 1.9 kg
1 of a limited series of 5
Sculpture: 20 cm wide (at widest point) x 45 cm high x 12 cm deep (front to back)  
It can be hung on a wall using a metal wire at the back with a hook.
Shipping - Collection from the gallery's office in 3-5 business days. Shipped in 5-7 business days from Northern Ireland, UK.
Return - This work is eligible for return.
Artist - Selected Recognitions
Founder, owner and sculptor at Hot Milk Forge, Ballymena, N. Ireland
Sculptures in public collections (including those of the Arts Council of Norhern Ireland and Councils in N. Ireland and England)
Extensively exhibited in N. Ireland, Ireland and England
Further information
Eamonn Higgins remains one of Ireland's most talented sculptors. He has been working as a professional sculptor for twenty years, as an artist blacksmith and owner of Hot Milk Forge Blacksmithing School. He has created a variety of large and smaller scale sculptures for public art projects, artistic residencies, and commercial galleries. His work has been exhibited and collected internationally, and it is also held in public collections (including of the Arts Council of Northern Ireland).

Find out more on the artist's page.