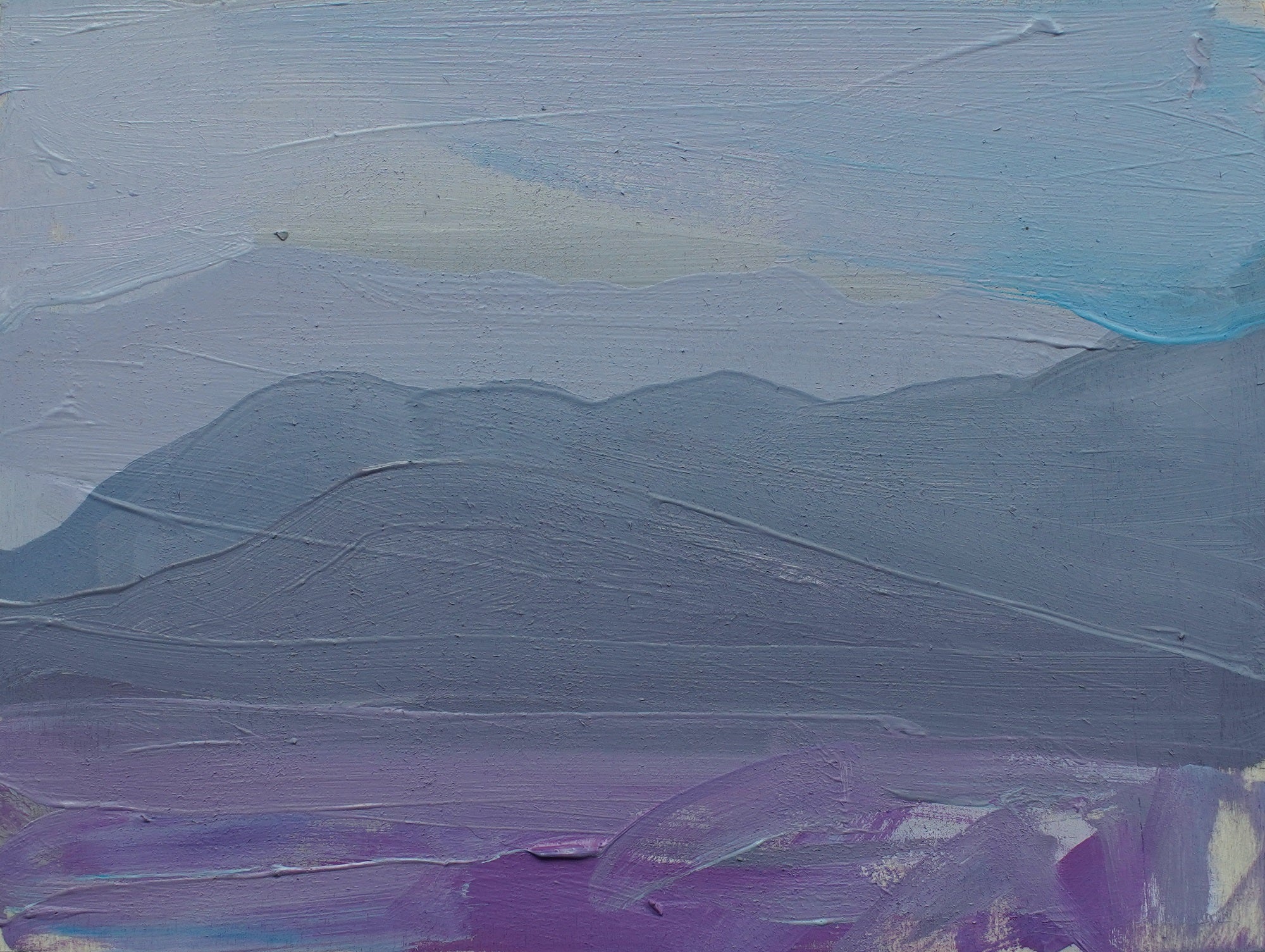 Lisa Ballard
Lisa Ballard, Desert Mountain Haze, painting, 20 x 15 x 2 cm
Year 2021
Medium(s): oil and spray paint on wooden board
Shipping - Collected at the gallery in 3-5 business days. Shipped in 5-7 business days from Northern Ireland, UK.
Return - This item is eligible for return.
Artist - Selected Recognitions
Associate Member of the Royal Ulster Academy
Award winning artist (Awarded at the RUA annual exhibitions)
Works in public collections (including the Arts Council of Northern Ireland, Ireland's State Collection)
Further information
The artwork was part of Lisa Ballard 'Wander Lands' SOLO EXHIBITION, ONLINE & at Gallery 545, Belfast (2021)
'Wander Lands' featured award-winning artist Lisa Ballard. It presented her series of evocative paintings inspired by landscapes she encountered in Ireland and around the world and her response to them. Leaning towards abstraction, but holding on to figurative elements, these enthralling works take the viewer on a visual and emotional journey - travelling to towering mountains, majestic glaciers, rocky deserts, trees on hills and along sea coasts, and experiencing their calm, serene or lively and animated atmospheres.
This particular piece was inspired by the shapes, colours, lights and atmospheres of the Californian desert.
Find out more on the artist's page.