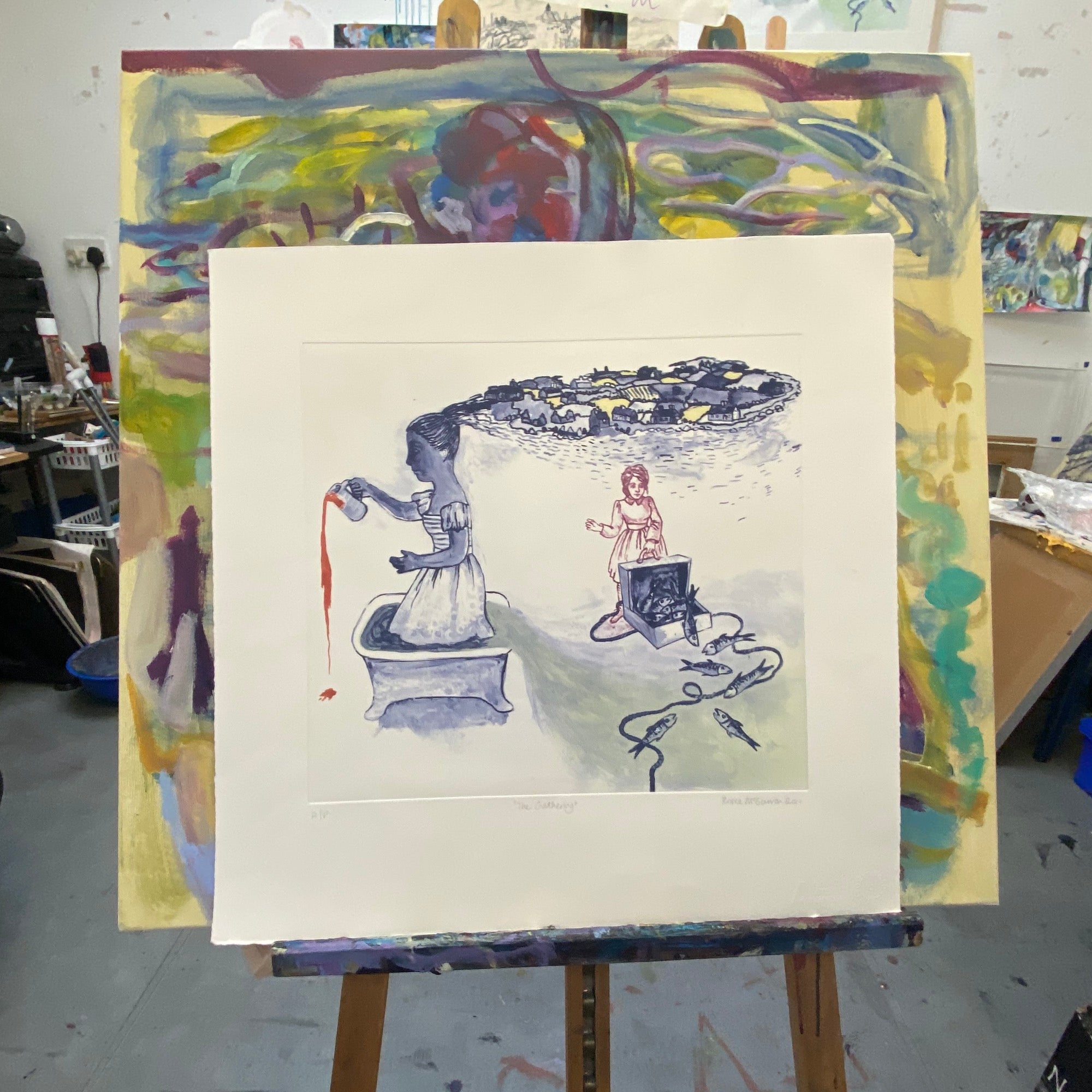 Rosie McGurran
Rosie McGurran, The Gathering, work on paper, 54 x 54 cm
50 limited editions signed and numbered, this is still available through Gallery 545: #42/50. #44/50 is now sold.
(Editions in this series are exclusively available through Gallery 545)
Year: 2011
Size of image without border 39 x 36 cm, size of print 54 x 54 cm
Intaglio prints on paper produced in association with Stoney Road Press, Dublin, commissioned by the Galway Arts Centre, Ireland, and embossed by both.
Shipping - Collection from the gallery's office in 3-5 business days. Shipped in 3-5 business days from Northern Ireland.
Return - This work is eligible for return.
Artist - Selected Recognitions
Member of the Royal Ulster Academy
Award-winning artist (incl. the Conor Prize, RUA)
Artworks in public collections (incl. Arts Council of Northern Ireland, National Colleciton of Ireland)
Further information
Rosie McGurran is a member of the Royal Ulster Academy and an award-winning painter. Her work draws upon stories and histories of Roundstone (in the West of Ireland) and Belfast, as well as autobiographical elements. Yet, her paintings are never completely true representations of events, people, places or memories, but the real world co-exists and blends with an imagined one
Find out more about Rosie McGurran and her work on the artist's page.