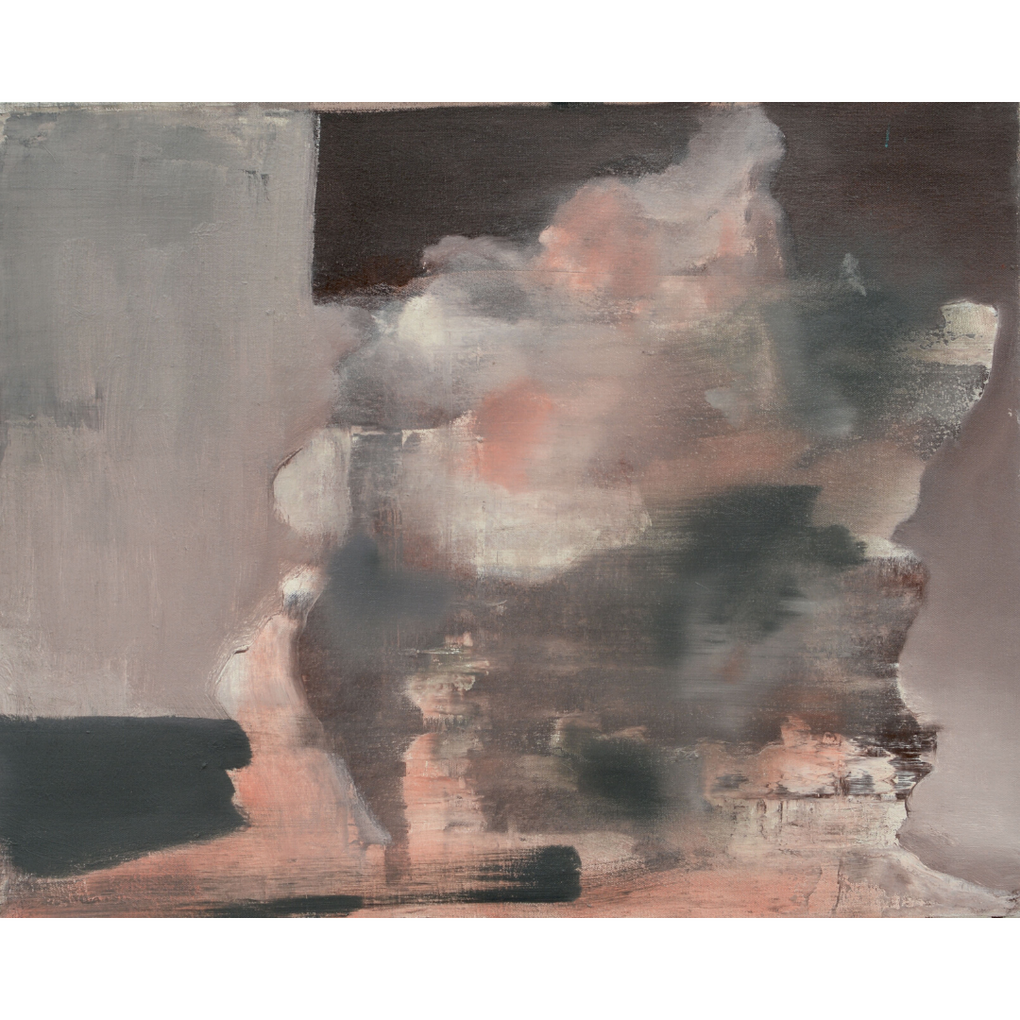 Karl Hagan - 'Detonation'
04 June 2020 - 30 June 2020
ONLINE at gallery545.com
'Detonation' presents a new strong series of paintings by artist on the rise Karl Hagan, inspired by images of bomb tests, observations on the destructive power of explosions, and reflections upon past and present threats to societies.
All these paintings depict nuclear explosions, and when brought together they can form a loose sequence, from an initial large fireball to a mushroom cloud and the gradual dispersion of the vapour. Figurative and more realistic images are alternated with semi-abstract or abstract compositions, the first clearly representing the others only evoking the different phases. The effect is a gradual lessening, and at times almost disappearance of the sense of threat and danger that nuclear explosions pose. Yet, the titles of the works and of the exhibition keep reminding us of their catastrophic destructive power.
Hagan's starting point for developing imagery and reflections leading to creating this series, were photographs and videos of US bomb tests in the Nevada desert and in the Pacific during the 1950s. While these happened at a time when the threat of destruction by nuclear bombs was prevalent, the threat posed by weapons of mass destruction continues to be present today.
Another important reference for Hagan were the writer Italo Calvino's considerations about the search for lightness in literature to present life as bearable without denying the weight of living. Drawing a parallel with art, Hagan intends to convey a lightness in the explosions' visual spectacle, while presenting us with the unfathomable weight of their power and destruction.
This series of paintings can thus elicit a range of responses from viewers who can perceive the danger and threat of the explosions while being drawn by the works' captivating visual qualities or focus on one or the other.
'Detonation' is curated by Francesca Biondi and Karl Hagan.
More about the artist on Karl Hagan's page.
Image: Karl Hagan, Land Test II, 2020, 50 x 40 x 3 cm, oil on canvas.