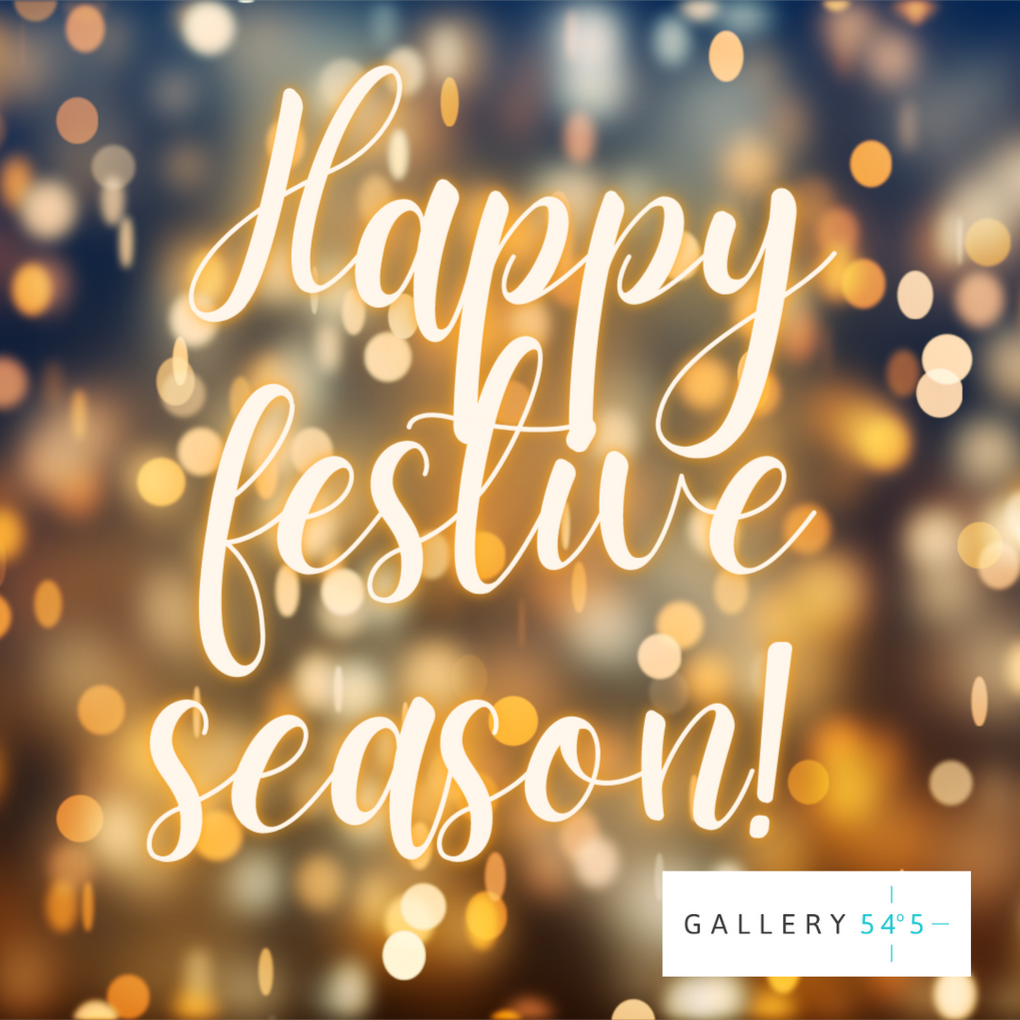 A Heartfelt Thank You & Happy Festive Season!
A big thank you to you all, artists and art lovers!
We would like to thank you so much for working with us, buying art, visiting our exhibitions, viewing our online collections, and following our art adventures. We have really appreciated you interest and support throughout this year.
We wish you a happy festive season and a wonderful 2023, may it bring you joy, serenity and exciting surprises!
Francesca Biondi
Art Director, Gallery 545
Our opening times during the holiday season
Gallery 545's website will remain open 24/7.  The office will be closed between 25 December and 2 January.
An art selection with festive or winter colours for you
Anushiya Sundaralingam, Malarum (Blossom), 2020, oil monotypes on paper, 42 x 49 cm.
Patricia Kelly,
Winter Note
, 2021, textile collage and machine embroidery, 10.5 x 15.5 cm (12.5 x 17 x 3 cm framed). 
Katherine St. Angelo, Liquescent, 2022, acrylic painting on canvas, 70 x 70 x 4.5 cm.
Alison Lowry, Vessel #1, 2022, glass work with fine silver, 15 x 7 cm.