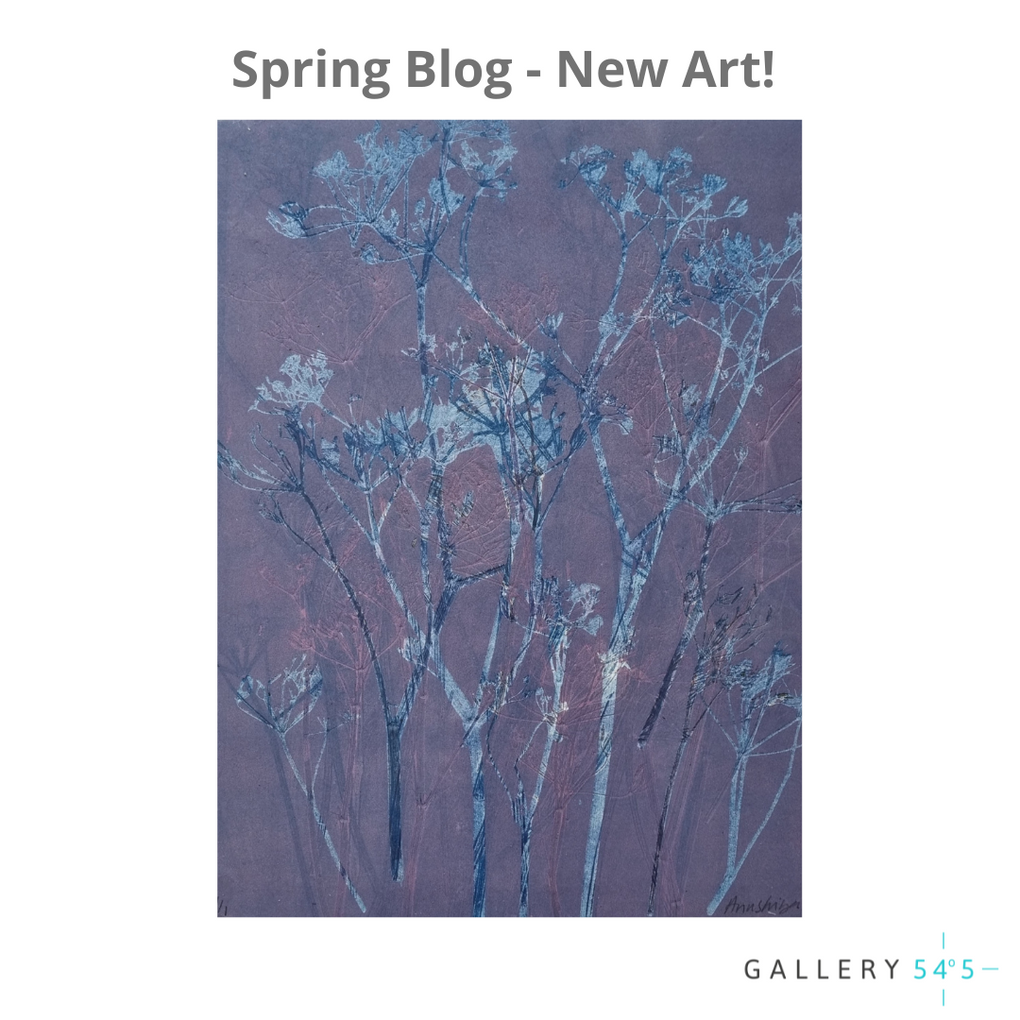 Spring Blog - New Art!
Spring is the season of novelties, so we are bringing you exciting new art!
Rosie McGurran – 'Corners of Time' Solo Exhibition (March-April)
We kicked off this season with a special solo exhibition featuring award-winning painter and Royal Ulster Academy member Rosie McGurran. We were honoured to work with this high-profile artist and showcase her wonderful new body of work. Suspended between reality and fantasy, her new paintings tell stories of the past – of the life in the city of Belfast and of the artist, but above all stories of an imaginary world.
We would like to thank all the visitors for viewing the exhibition in person or online and for their tremendous feedback. It was great to see so many enjoying the show! As Rosie's work was so very well received, we kept some paintings which were still available on our website. Here you can also read an interview with the artist and get an insight into her fascinating art.
Rosie McGurran, Walking Through the Painted Village, 2022, watercolour and coloured pencil on paper, 42 x 29.7 (52 x 65 x 2.2 framed) 
Ronan Bowes – 'Decompression' Solo Exhibition (May)
We have another unique exhibition lined up for May, featuring award-winning painter Ronan Bowes. His online solo show will present a retrospective of his paintings and mixed media works, all on paper. Selected and brought together for the first time, the artworks will create a colourful and dynamic visual journey showing the artist's extraordinary talent in exploring and making abstract compositions over the years.
Originally from Northern Ireland, Ronan lived and worked in New York and other cities abroad, and he is now back in his hometown Omagh. If you haven't discovered his talent yet, check a selection of his paintings at Gallery 545 now, and view his show in May.
Ronan Bowes, Undeclared, 2019, oil on canvas, 90.5 x 118.5 cm (98 x 126 cm framed)
More new art!
Every season we bring you new art. Among the most recently added artworks are a delightful series of works on paper by Anushiya Sundaralingam inspired by nature. Other works will be added to our collections, so keep coming back for art novelties! 
Main image: Anushiya Sundaralingam, Cow Parsley II, 2022, oil work on paper, unique, 28 x 38 cm.
We wish you all a Happy Spring.
Francesca
Francesca Biondi
Art Director & Curator
Gallery 545