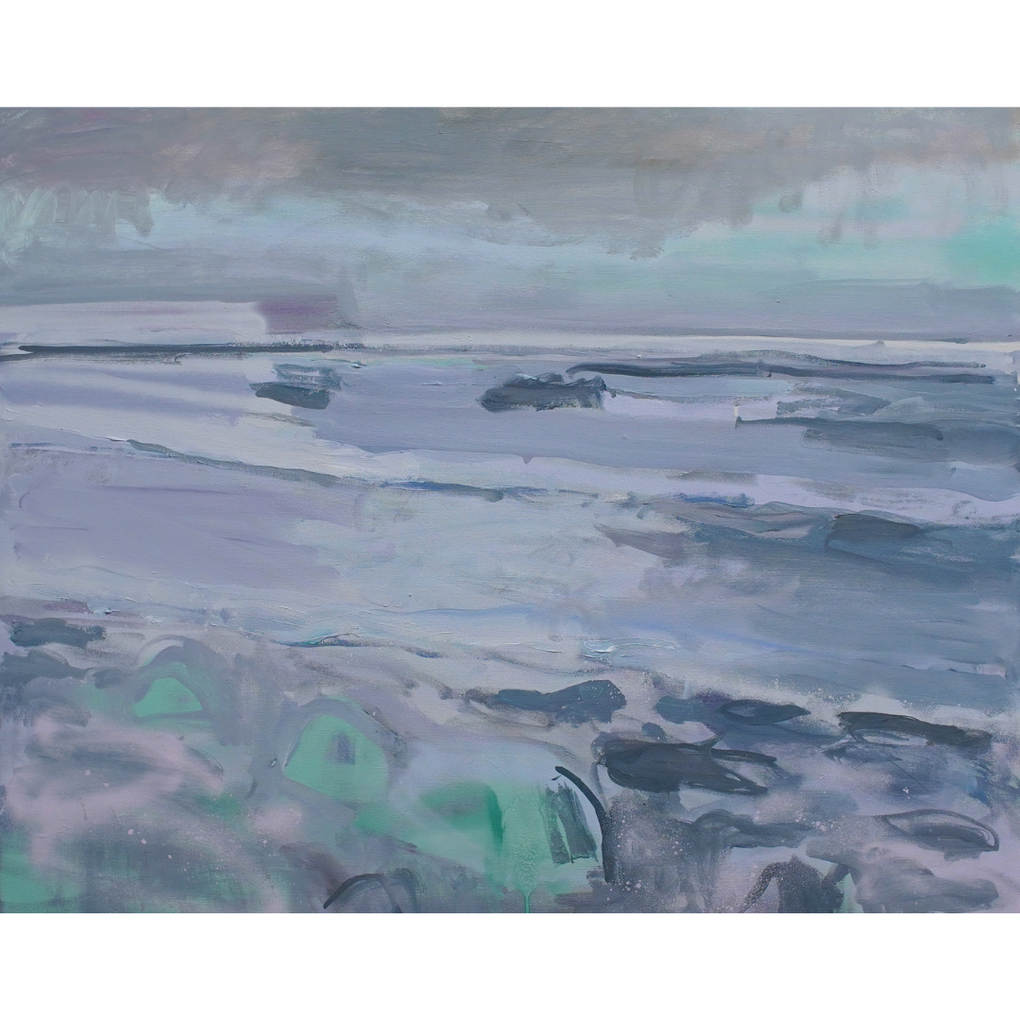 Spring news - Lisa Ballard exhibition & new works in our collections
We have some exciting Spring news! We are launching 'Wander Lands', an exhibition featuring award-winning artist Lisa Ballard and her new unique paintings inspired by landscapes in Ireland and around the world. We are also giving a fresh look to our collections adding original artworks online.
Lisa Ballard – 'Wander Lands' Solo Exhibition
15 April – 5 May
Online at gallery545.com – always open
Gallery 545 at Blick Studios, 51 Malone Road, Belfast BT9 6RY - open on
Thursdays, Fridays and Saturdays 10.30am-5.30pm (subject to restrictions)
'Wander Lands' presents Lisa Ballard's recent series of atmospheric paintings depicting enthralling distant or closer views of beautiful natural scenes. Leaning towards abstraction, but holding on to figurative elements, the works take the viewer on a journey to towering mountains, majestic glaciers, rocky deserts, trees on hills and along sea coasts.
The artist took inspiration for these paintings from her travels in Ireland and abroad. While recollecting memories of countries she visited, Ballard was drawn to the temporal in the landscape, and she captured in her works her experience – visual and emotional, of being in that moment and place. Following this artistic process, she created pieces with diverse colours observed under the light of particular times of the day or seasons. She also evoked the feelings arisen in her by the landscapes, creating pieces with different moods, suggesting serenity and calmness or a joyful liveliness.
Artworks will be available to view and purchase online or at virtual private viewings. We also hope to open the show to the public if current restrictions with Covid-19 are eased.
For more information on this exhibition and the artist, and updates about access and measures in place because of Covid-19, visit the exhibition page on our website or contact the gallery hello@gallery545.com / +44 7960 130414.
Blog image: Lisa Ballard, Storm Sea, 2021, oil and spray paint on canvas, 100 x 80 cm 
New artworks
Spring is the season of renewal, so we have taken the occasion to make changes to some of our collections. We have introduced new abstract paintings in many different colours and scales by the talented Janet Keith, Latisha Reihill and Ray Duncan. We have added new dreamy landscapes by accomplished painter Ashely B. Holmes. We are delighted to welcome gifted sculptor Eamon Higgins to Gallery 545 and show his extraordinary sculptures.
Visit the artists' pages and access them all online.
Ray Duncan, Untitled 5, Series 10, 2020, oil on canvas, 50 x 40 cm; Janet Keith, Green Garden, 2019, acrylic on board, 51 x 76 cm; Latisha Reihill, Rewrite 2020, acrylic and other media on canvas, 40 x 50 cm; Ashley B. Holmes, Day 330, acrylic and other media on panel, 25 x 20 cm.
Eamonn Higgins, Ceann Briste (Mighty Beast), 2020, bronze, 24 x 50 x 25 cm