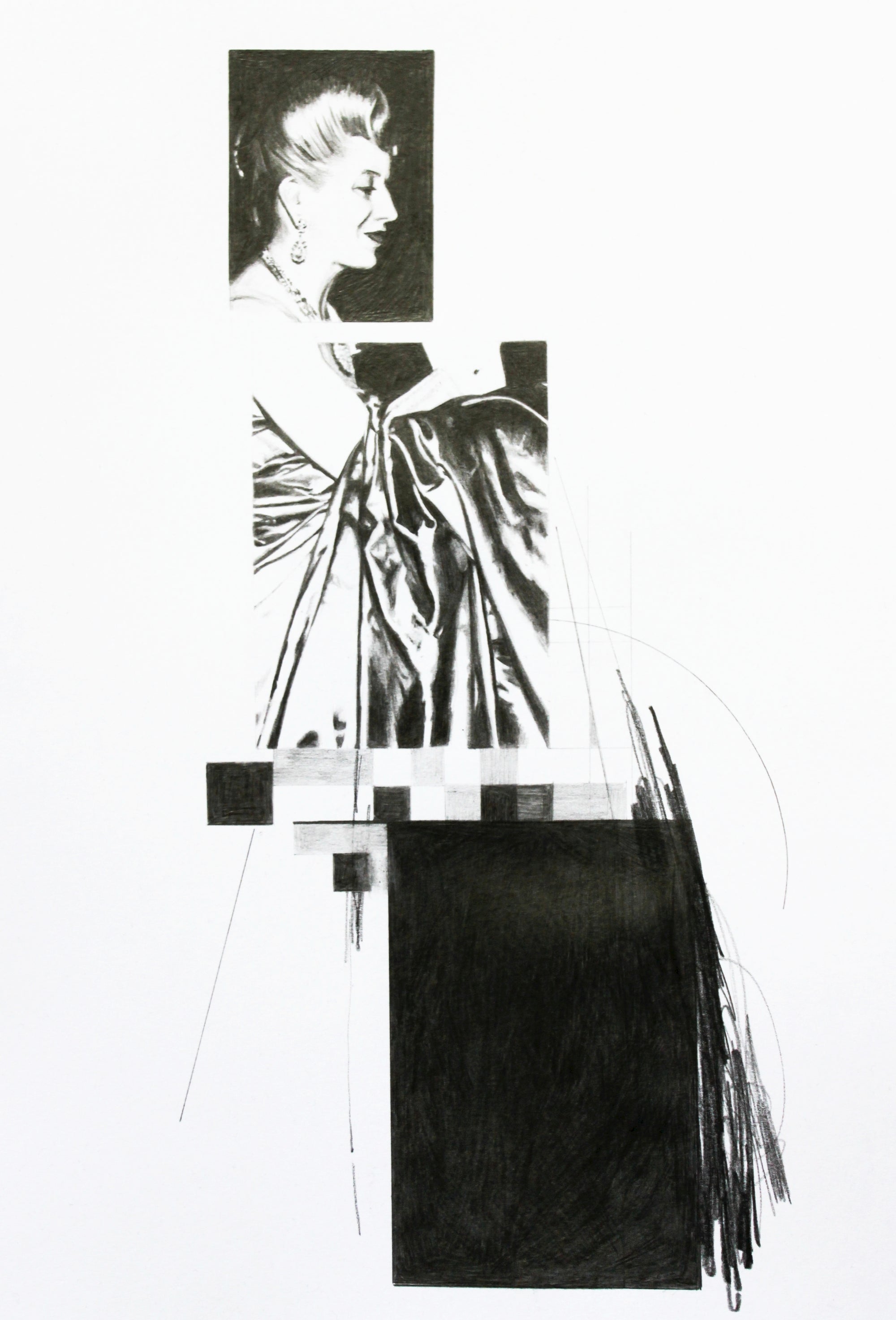 Craig Donald
Craig Donald, Eva Supported by Her Gown, work on paper, 21 x 30 cm (33.5 x 42.5 x 2.5 cm framed)
Year: 2020
Medium(s): pencil on 200GSM card
Frame: white wooden frame with antireflective glass
Shipping - Collection from the gallery's office in 3-5 business days. Shipped in 3-5 business days from Northern Ireland.
Return - This work is eligible for return
Artist - Selected Recognitions
Award winning artist
Art work in the Arts Council of Northern Ireland's collection
Exhibited at the Royal Ulster Academy (Belfast) and Royal Hibernian Academy (Dublin)'s annual exhibitions
Further information
A striking portrait of iconic Eva Perón (Evita), a leading figure in the Argentine political history who championed women's suffrage.
About this work: 'A drawing as part of a series of works relating to Eva Perón. A controversial political figure still almost deified by many and constantly defined by her gender, she represents a carefully constructed and crafted figure. Ahead of her time in establishing a cult of celebrity outside the world of entertainment- there remains a tension between the ephemeral, almost religious fervour around her image, and a morbid fascination with her ill-health, death and body. While she was dying from ovarian cancer she was often experiencing a substantial amount of pain. To combat this, her large coats and dresses had an armature hidden inside to support her and alleviate some of the discomfort. The realm of superficiality, of dressing up to play a part, suddenly becomes a suit armour- both supporting and constraining.' Craig Donald
Craig Donald's work deals with our understanding of the past. History and memory are dismantled and recombined, their images decontextualised and reimagined to form layers of meaning calling upon the viewers' knowledge, memories and imagination in order to be pieced together and create a new narrative.
Find out more on the artist's page.