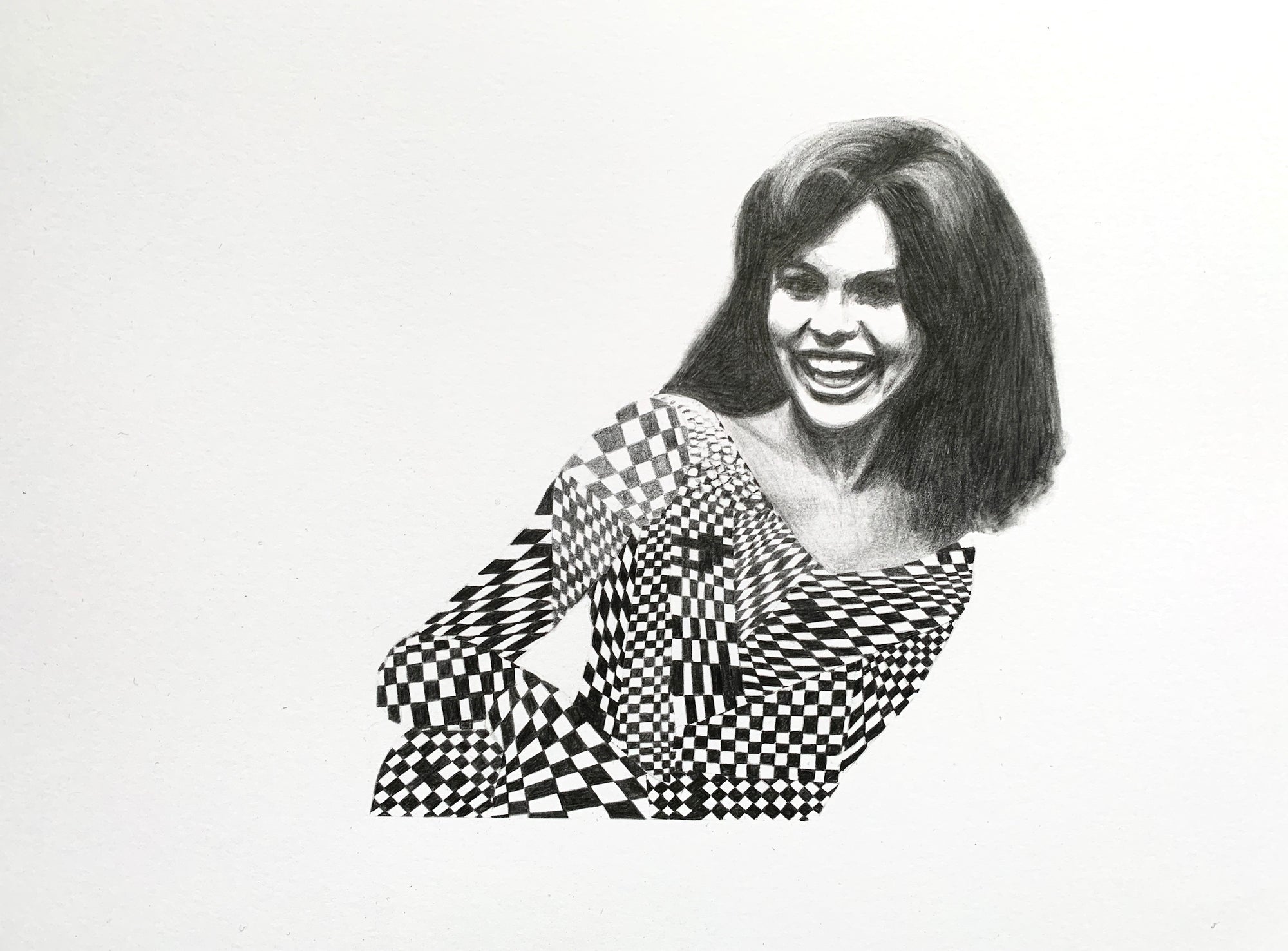 Craig Donald
Craig Donald, Profumo Sphinx, work on paper, 30 x 21 cm (39 x 30.5 x 2.5 cm framed)
Year: 2022
Medium(s): pencil on paper
Frame: wooden frame with glass and a light grey lime wax finish.
Shipping - Collection from the gallery's office in 1-3 business days. Shipped in 3-5 business days from Northern Ireland.
Return - This work is eligible for return.
Artist - Selected Recognitions
Award winning artist
Art work in the Arts Council of Northern Ireland's collection
Exhibited at the Royal Ulster Academy (Belfast) and Royal Hibernian Academy (Dublin)'s annual exhibitions
Further information
Craig Donald's work deals with our understanding of the past. History and memory are dismantled and recombined, their images decontextualised and reimagined to form layers of meaning calling upon the viewers' knowledge, memories and imagination in order to be pieced together and create a new narrative.
Find out more on the artist's page.
About this work: This drawing is part of a small series of works pertaining to the Profumo Affair, considered a major scandal in twentieth-century British politics. John Profumo, the Secretary of State for War in Harold Macmillian's conservative government, had an extramarital affair with the young model Christine Keeler. The drawing focuses on a woman from an image of society of Stephen Ward, one of the central figures in the affair, surrounded (or guarded) by women at his side and feet. The mythological sphinx, though beguiling, will destroy the unworthy who cross her path. Though the ages, especially in Masonic traditions, the sphinx has come to represent guardianship and the protection of secrets.