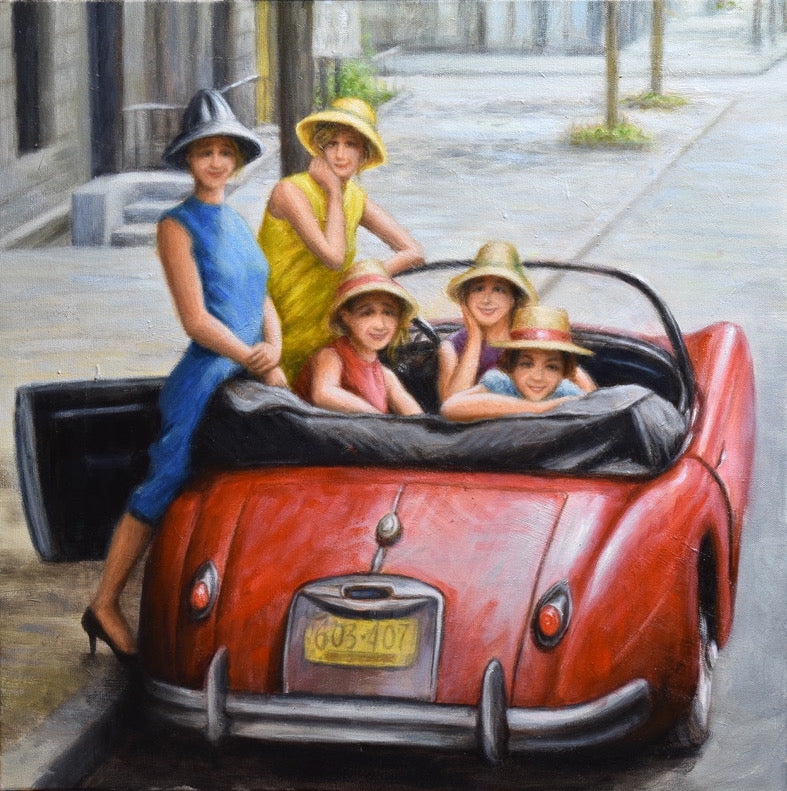 Joel Simon
Joel Simon, Day-trippers, painting, 50 x 50 cm (53 x 53 x 5.5 framed)
Year: 2023
Medium(s): oil on canvas
Frame: black and white wooden tray frame
Shipping - Collected at the gallery in 3-5 business days. Shipped in 3-5 business days from Northern Ireland, UK.
Return - This work is eligible for return.
Artist - Selected Recognitions
Award winning multi-disciplinary artist
Exhibited at the Royal Ulster Academy and Belfast International Festival
Further information
An award-winning animation director, in recent years Joel Simon has also successfully developed his career as a painter. Making a transition from digital media to oil painting, he became fascinated with the idea of capturing and conveying his subjects' stories, personalities and emotions using this new medium.
Find out more about the artist and his work on the artist's page.