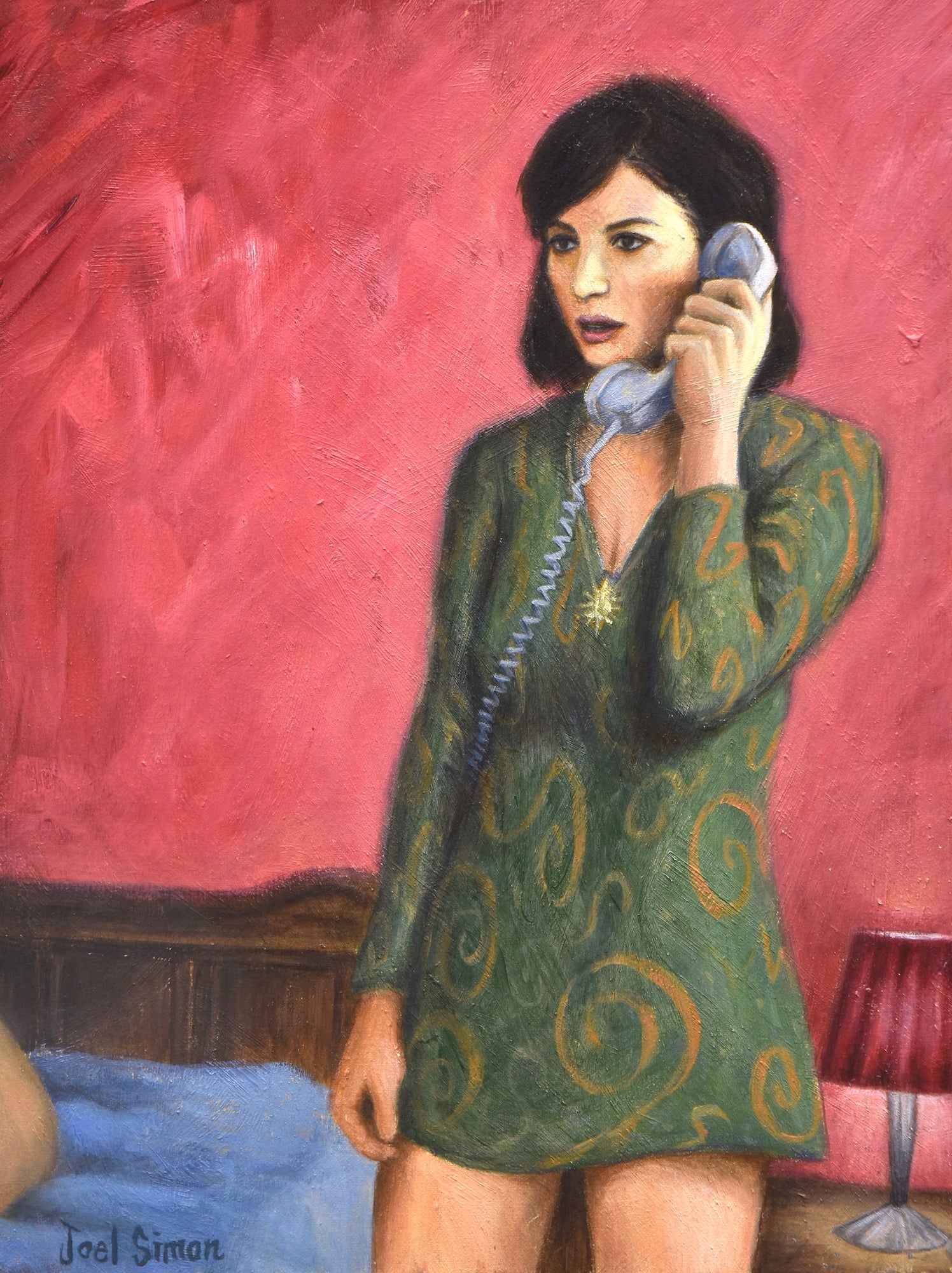 Joel Simon
Joel Simon, Sunday 9am, painting, 30 x 40 x 2 cm
Year: 2021
Medium(s): oil on canvas
Shipping - Collected at the gallery in 3-5 business days. Shipped in 5-7 business days from Northern Ireland, UK.
Return - This item is eligible for return
Artist - Selected Recognitions
Award winning multi-disciplinary artist
Exhibited at the Royal Ulster Academy and Belfast International Festival
Further information
An award-winning animation director, in recent years Joel Simon has also successfully developed his career as a painter. Making a transition from digital media to oil painting, he became fascinated with the idea of capturing and conveying his subjects' stories, personalities and emotions using this new medium.
"Using a style reminiscent of both Hitchcock's Technicolour thrillers and Edward Hopper's cinematic melancholia, I intended to represent a moment of sudden realisation, like a moment frozen in time when someone becomes aware of a startling truth." Joel Simon
Find out more about the artist and his work on the artist's page.