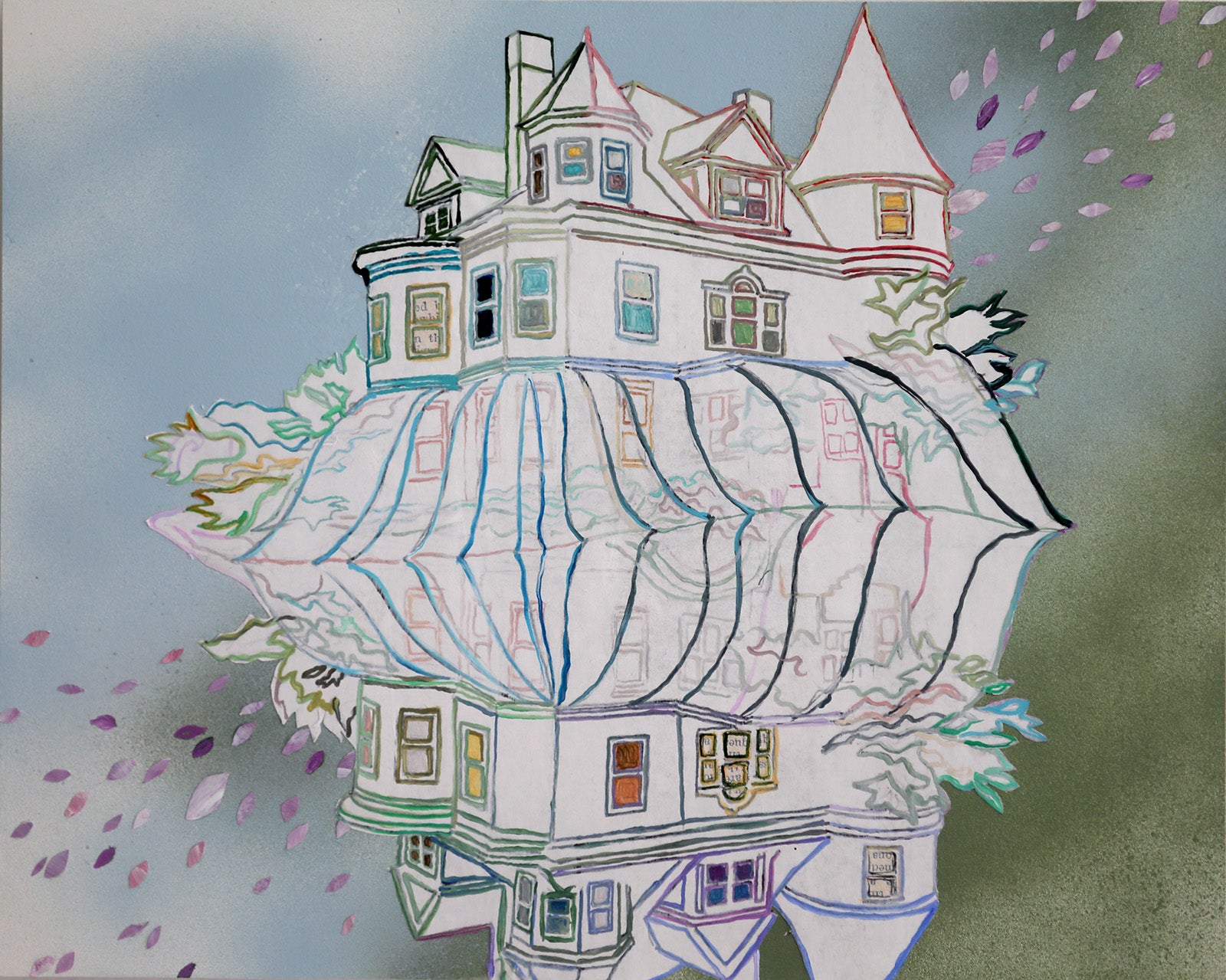 Ashley B. Holmes
Ashley B. Holmes, Shedding Petals, painting, 25 x 20 x 4 cm
Year: 2023
Medium(s): acrylic and collaged paper on wooden panel
Shipping - Collected at the gallery in 3-5 business days. Shipped in 5-7 business days from Northern Ireland, UK.
Return - This item is eligible for return
Artist - Selected Recognitions
Art works in public and corporate collections (including at the Royal Victoria Hospital, Belfast and Bank of Ireland, Dublin)
Exhibited at the Royal Ulster Academy Annual Exhibition in Belfast, and internationally in China and USA.
Further information
Ashley B. Holmes has extensively exhibited locally and internationally. Her works have been bought for private and public collections or commissioned for public spaces. The artist creates paintings that explore states of mind and psychological landscapes. She often uses the iconography of house, a space that can contain all the emotional grey areas between a safe place and a secret war zone, a dual nature which can be subtly be referred to by mirrored images. Despite being inspired by historical architecture, these fascinating houses have a surreal and dreamy quality as they swim, fly or float in imaginary spaces.
Find out more about Ashley B Holmes and view all her works on the artist's page.