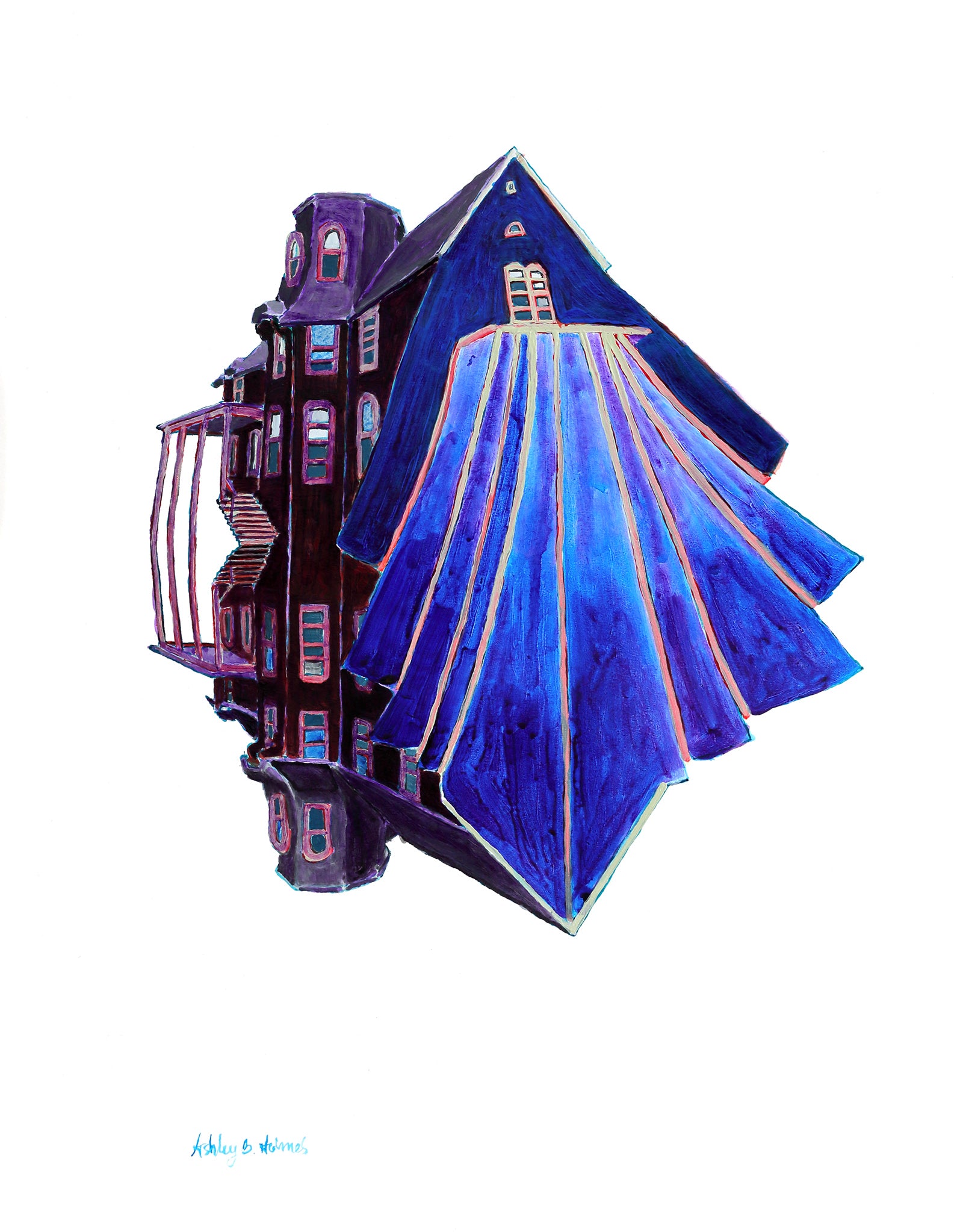 Ashley B. Holmes
Ashley B. Holmes, Fold, painting, 30 x 41 cm
Year: 2021
Medium(s): acrylic on artist paper 
Shipping - 5 - 7 business days from Northern Ireland, UK
Return - This item is eligible for return
Artist - Selected Recognitions
Art works in public and corporate collections (including at the Royal Victoria Hospital, Belfast and Bank of Ireland, Dublin)
Exhibited at the Royal Ulster Academy Annual Exhibition in Belfast, and internationally in China and USA.
Further information
Ashley B. Holmes creates paintings that explore states of mind and psychological landscapes often using the iconography of house, a space that can contain all the emotional grey areas between a safe place and a secret war zone.
This work is part of the Lockdown Series – 'On 23 March 2020 lockdown came into place in Northern Ireland and the whole UK to prevent the spread of Covid-19. Most children were kept home from school and most parents had to work from home. Individuals and families were isolated. The house had to be expanded to make spaces for home schooling, working, relaxing and privacy. These paintings are some ideas of how the sudden push for those spaces may have changed houses. This virus has not just altered the millions of people it has infected to date, it has changed society, governments, education, city centres, travel and the very concept of "home".' Ashley Holmes
Find out more on the artist's page.