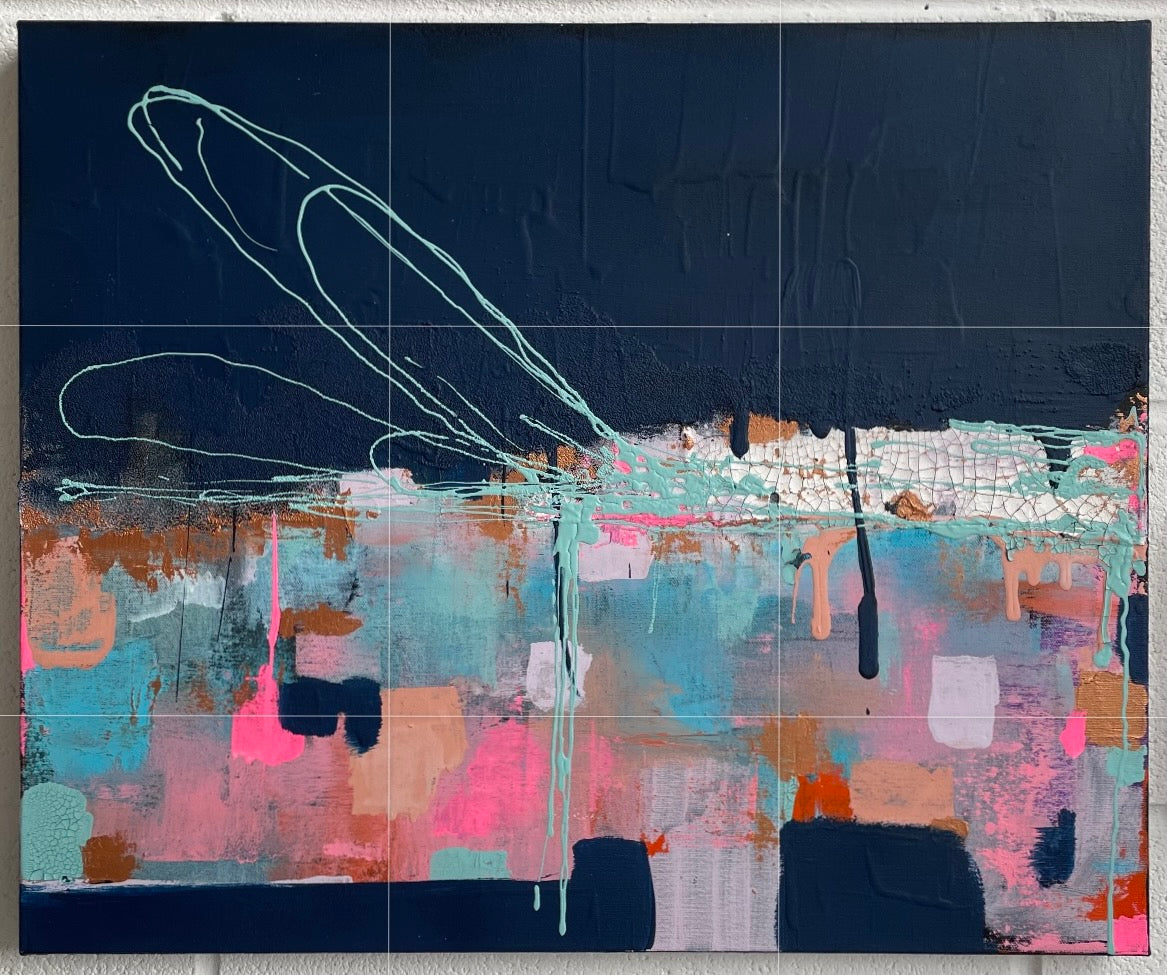 Latisha Reihill
Latisha Reihill, Selling Stories, painting, 60 x 50 x 5 cm
Year: 2021
Medium(s): acrylic, oil and other media on canvas (crackle paste and glass bead gel)
Art in interiors:  Selling Stories is a a unique textured abstract work of art that will bring a touch of sophistication to any space. The layers of colours and textures create a captivating art piece, sure to delight in any home or office setting.

Part of 'Contemporary Art of Northern Ireland #4' Group Exhibition, Gallery 545's major annual showcase. Island Arts Centre, Lisburn. 9-30 September 2023. The work can be purchased online here or in person at the exhibition.
Shipping - This work is part of an exhibition. It can be collected from Tuesday 3 October from the Island Arts Centre, Lisburn / shipped in 3-5 working days after 30 September from Northern Ireland.
Return - This work is not eligible for return if bought in person at the exhibition (eligible for return only if bought online).
Artist - Selected Recognitions
Award-winning artist, including Queen Street Studios Gallery Award (Belfast) and UU Next Generation Awards Feilden Clegg Studios (Belfast)
Work in public collection (University of Ulster, Belfast)
Further information
Latisha Reihill is an award-winning emerging artist. She has focused her work mainly around the materiality of surfaces and as well as colour, often times looking at architecture and landscape, the memories they hold, and the changes of their colours and surfaces over time.
Find out more about Latisha Rehill and her work on the artist's page.