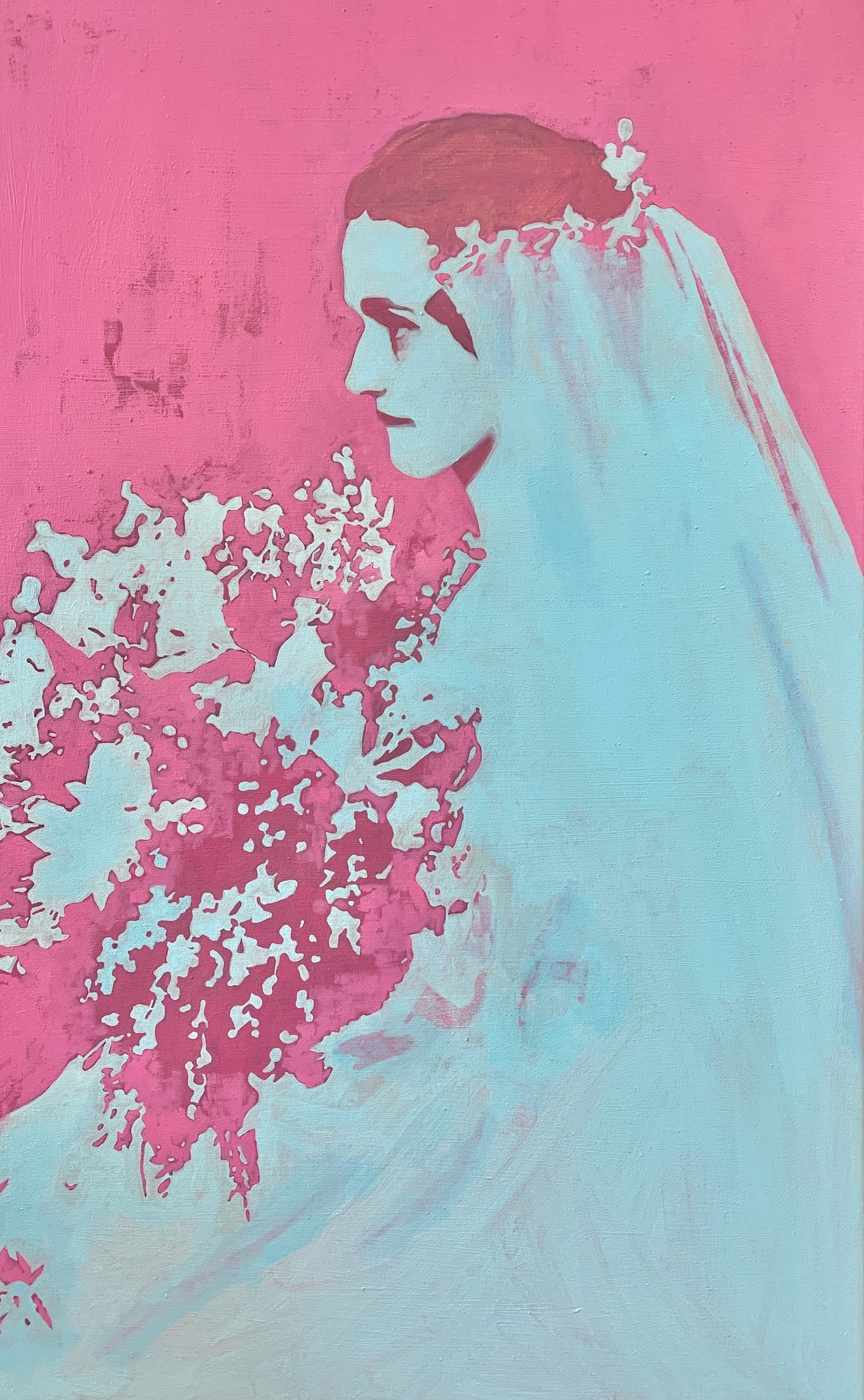 Craig Donald
Craig Donald, Excavations, painting, 51 x 81 x 4 cm
Year: 2023
Medium(s): oil on canvas
Shipping - Collection from the gallery's office in 3-5 business days. Shipped in 3-5 business days from Northern Ireland, UK.
Return - This work is eligible for return.
Artist - Selected Recognitions
Award winning artist (incl. Portrait Award at the Royal Ulster Academy Exhibition)
Art work in the Arts Council of Northern Ireland's collection
Exhibited at the Royal Ulster Academy (Belfast) and Royal Hibernian Academy (Dublin)'s annual exhibitions
Further information
A portrait of Wallis Simpson, the American socialite who became the wife of former king Edward VIII. He abdicated the British throne to marry her because as a woman twice divorced, she was socially and politically unacceptable as a prospective British queen. Singularly this portrait does not depict her at her controversial wedding with Price Edward, but at her first wedding.
'This piece is a continuation of investigations around narrative distortions in history points of flux where links shift in different contexts. Here is a woman made infamous by one marriage, seen here at another; a point in her life not widely seen. In colours suggesting bleaching over-exposure, making this figure hardly recognisable, almost a glitch in history, we have a study of Wallis'. Craig Donald
This portrait can prompt considerations on how we remember, understand and record historical events, as well parallels on the personal, social, and political significance of marriage in past and present times.
Craig Donald is an award-winning artist. His work deals with our understanding of the past. History and memory are dismantled and recombined, their images decontextualised and reimagined to form layers of meaning calling upon the viewers' knowledge, memories and imagination in order to be pieced together and create a new narrative.
Find out more on the artist's page.