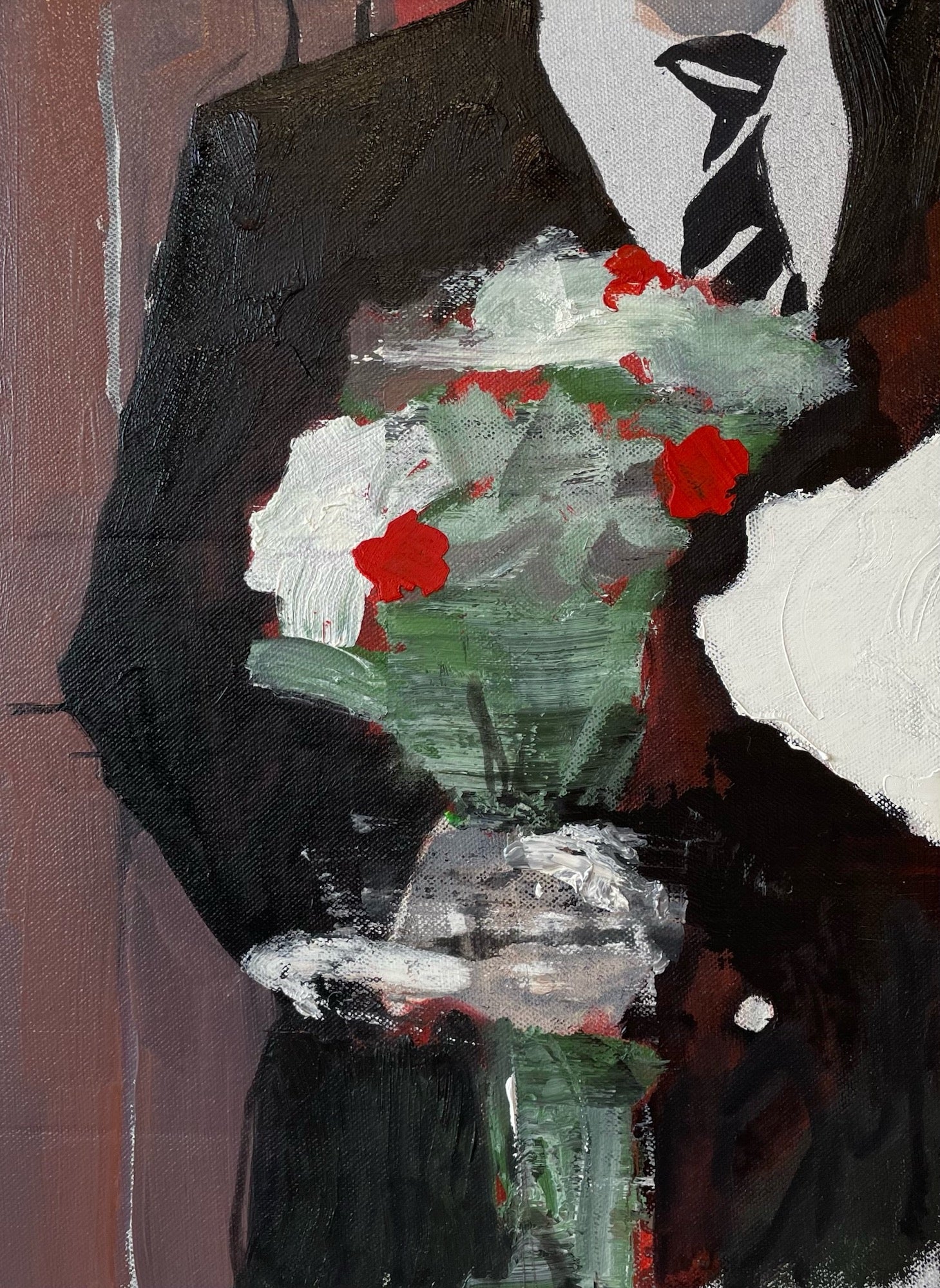 Karl Hagan
Karl Hagan, Bouquet for You, painting, 30 x 40 x 2.5 cm
Year: 2022
Medium(s): oil on linen
Shipping - Collection from the gallery's office in 1-3 business days. Shipped in 3-5 business days from Northern Ireland.
Return - This work is eligible for return.
Artist - Selected Recognitions
Award-winning artists (Royal Ulster Academy Award for Outstanding Student)
Artist in Residence, University of Ulster, Belfast
Artwork in public collection (University of Ulster, Belfast)
Further information
Karl Hagan is a very talented emerging painter. He creates unique pieces exploring and subtly evoking or hinting atrocities caused by conflicts and the use of dangerous weapons. In his most recent works, he has focussed on creating unique figures or large-scale compositions often inspired by the great masters of the past. Find out more about Karl Hagan and his work on the artist's page.
About this painting - The artist depicted this work to express the frustration and shock he felt towards the atrocities happening to the people of Ukraine. This half-hidden unknown figure was taken from a photo of Vladimir Putin. The bouquet torn by brush marks and paint pulled across intends to symbolise the chaos and violence brought upon by the war and the artist's feelings towards it. Yet, this anonymous figure in a formal suit holding a bouquet of flowers, could be commonly associated with a homage or a special occasion, thus leaving the painting open to different interpretations.