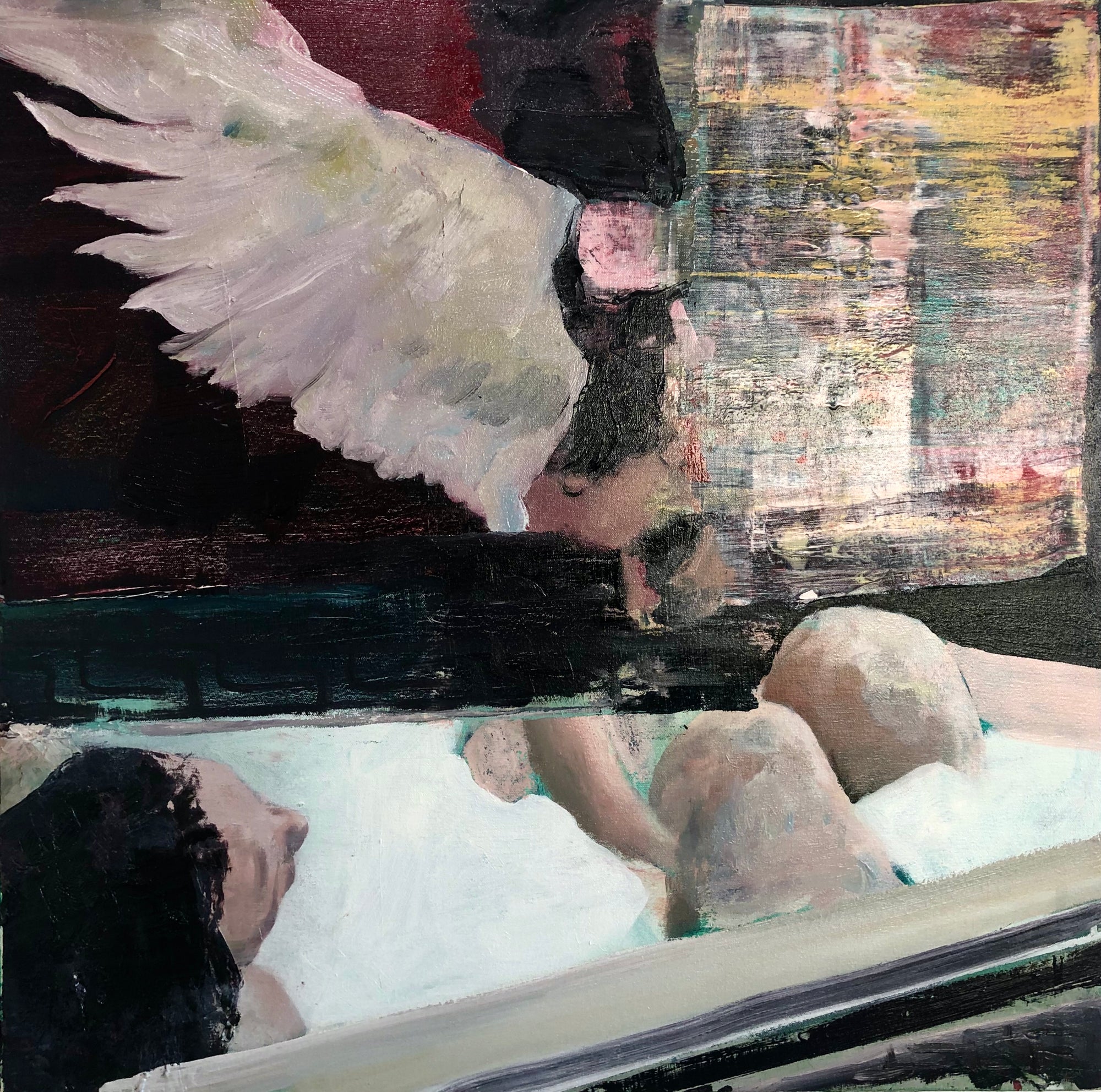 Karl Hagan
Karl Hagan, Dreamers, painting, 55 x 55 x 3 cm
Year: 2019
Medium(s): oil on canvas
Shipping - Available for collection / shipped in 3-5 business days from Northern Ireland.
Return - This work is eligible for return.
Artist - Selected Recognitions
Award-winning artists (Royal Ulster Academy Award for Outstanding Student)
Artist in Residence, University of Ulster, Belfast
Artwork in public collection (University of Ulster, Belfast)
Further information
Karl Hagan's paintings very often draw inspiration and evoke atrocities caused by conflicts and the use of dangerous weapons. Yet, with this work, the artist departs from this theme running across so many of his works, to capture significant moments and conversations in people's lives, also inspired by cinema and literature.
Find out more about Karl Hagan and his work on the artist's page.