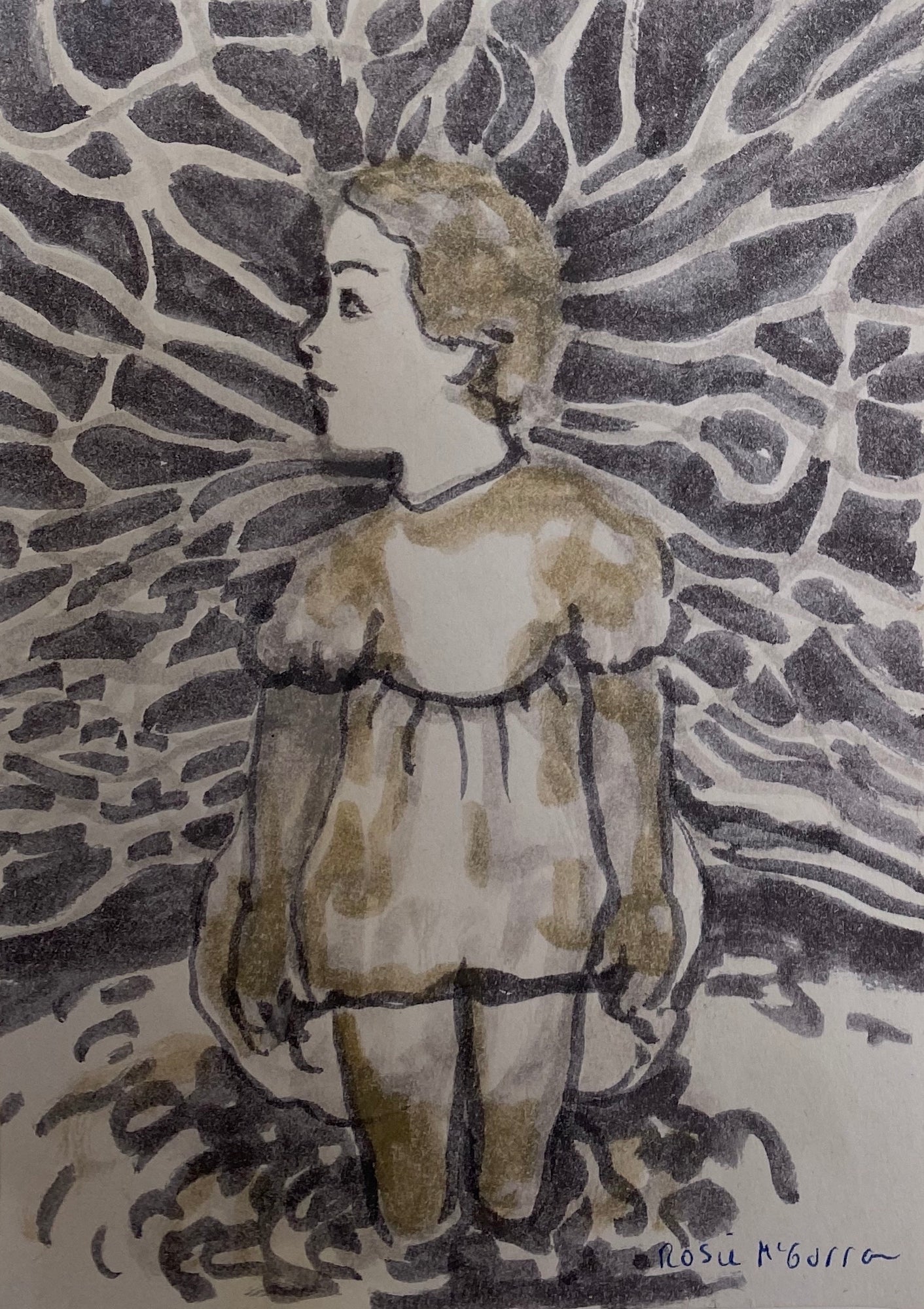 Rosie McGurran
Rosie McGurran, Tree Shelter, painting, 10.5 x 14.5 (32.5 x 38 x 2.5 cm framed)
Year: 2021
Medium(s): pen and ink on paper
Frame: wooden frame with white lime wash finish
Shipping - Currently exhibited at Gallery 545, Belfast until 10 April. Available for collection from 10 April or shipped within 5 working days from this date.
Return - This work is eligible for return.
Artist - Selected Recognitions
Member of the Royal Ulster Academy
Award-winning artist (incl. the Conor Prize, RUA)
Artworks in public collections (incl. Arts Council of Northern Ireland, National Colleciton of Ireland)
Further information
Part of Rosie McGurran's solo exhibition 'Corners of Time' which presents an extraordinary series of new paintings inspired by the people and places of Belfast, moments of growth and transformation in her life, and imagined characters. Suspended between reality and fantasy, these artworks tell stories of the past – of the life in the city and of the artist, but above all stories of an imaginary world.
Visit the exhibition online or at Gallery 545 in Belfast until 10 April.
Find out more about Rosie McGurran and her work on the artist's page.