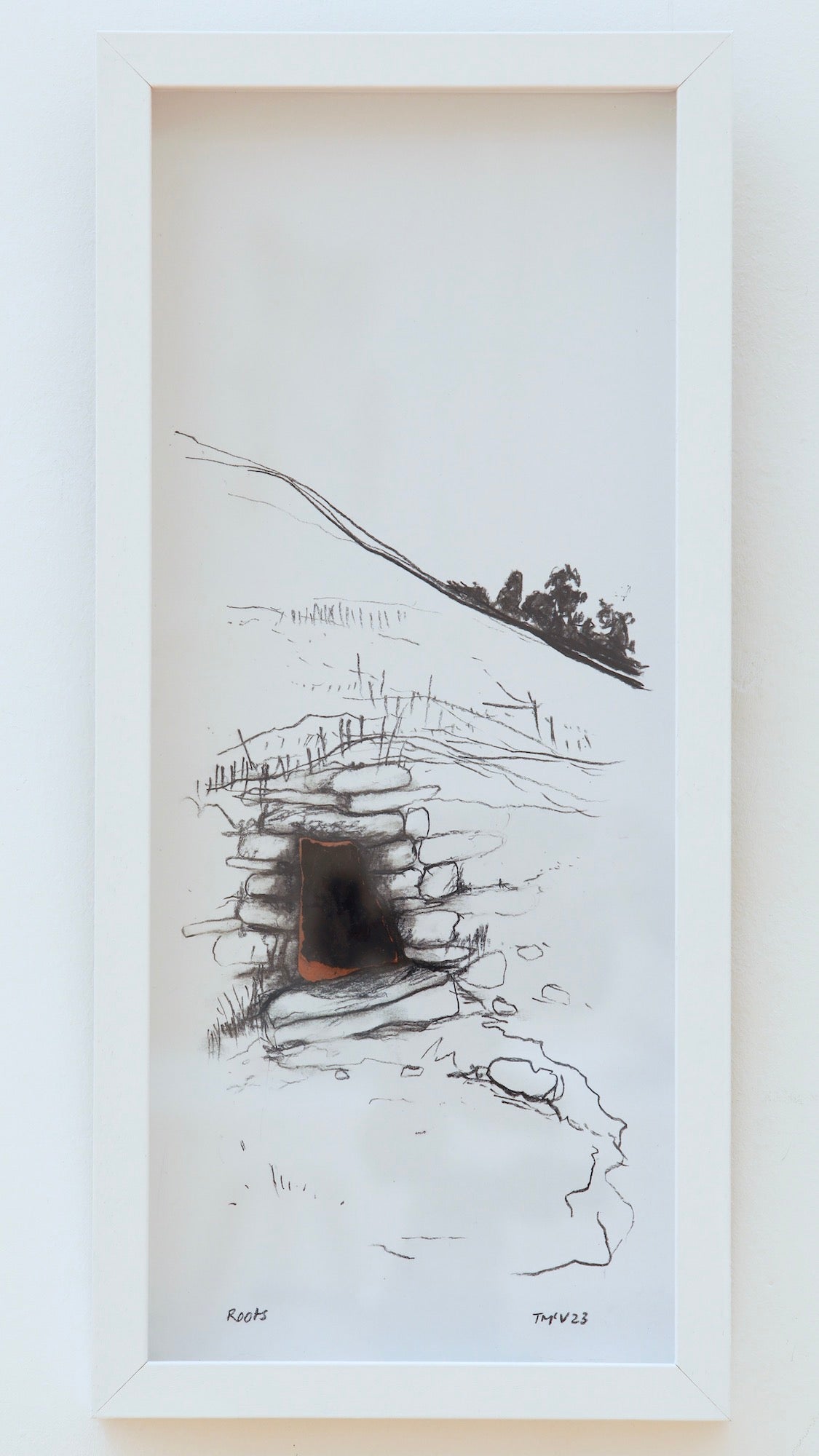 Tracey McVerry
Tracey McVerry, Roots, work on paper, 20.5 x 47.5 cm (23 x 50 x 4 cm framed)
Year: 2023
Medium(s): charcoal on Fabriano paper with found object
Part of 'Contemporary Art of Northern Ireland #4' Group Exhibition, Gallery 545's major annual showcase. Island Arts Centre, Lisburn. 9-30 September 2023. The work can be purchased online here or in person at the exhibition.
Shipping - This work is part of an exhibition. It can be collected from Tuesday 3 October from the Island Arts Centre, Lisburn / shipped in 3-5 working days after 30 September from Northern Ireland, UK.
Return - This work is not eligible for return if bought in person at the exhibition (eligible for return only if bought online).
Artist - Selected Recognitions
Numerous public commissions (incl. for the Arts Council NI and NI councils)
Exhibited at high profile venues (incl. Sculpture in Context at the National Botanic Gardens, Dublin)
Further information
Tracey McVerry is a renown professional glass artist working from her studio in County Armagh. She crates small scale pieces and large-scale public sculptures using glass as well as natural and man-made objects. Through her work McVerry celebrates her deeply felt, multi layered connection with her ancient and recent ancestors, and she visually honours and expresses their frugality, energy, strength, and whispered echoes.
Find out more about Tracey McVerry and her work on the artist's page.