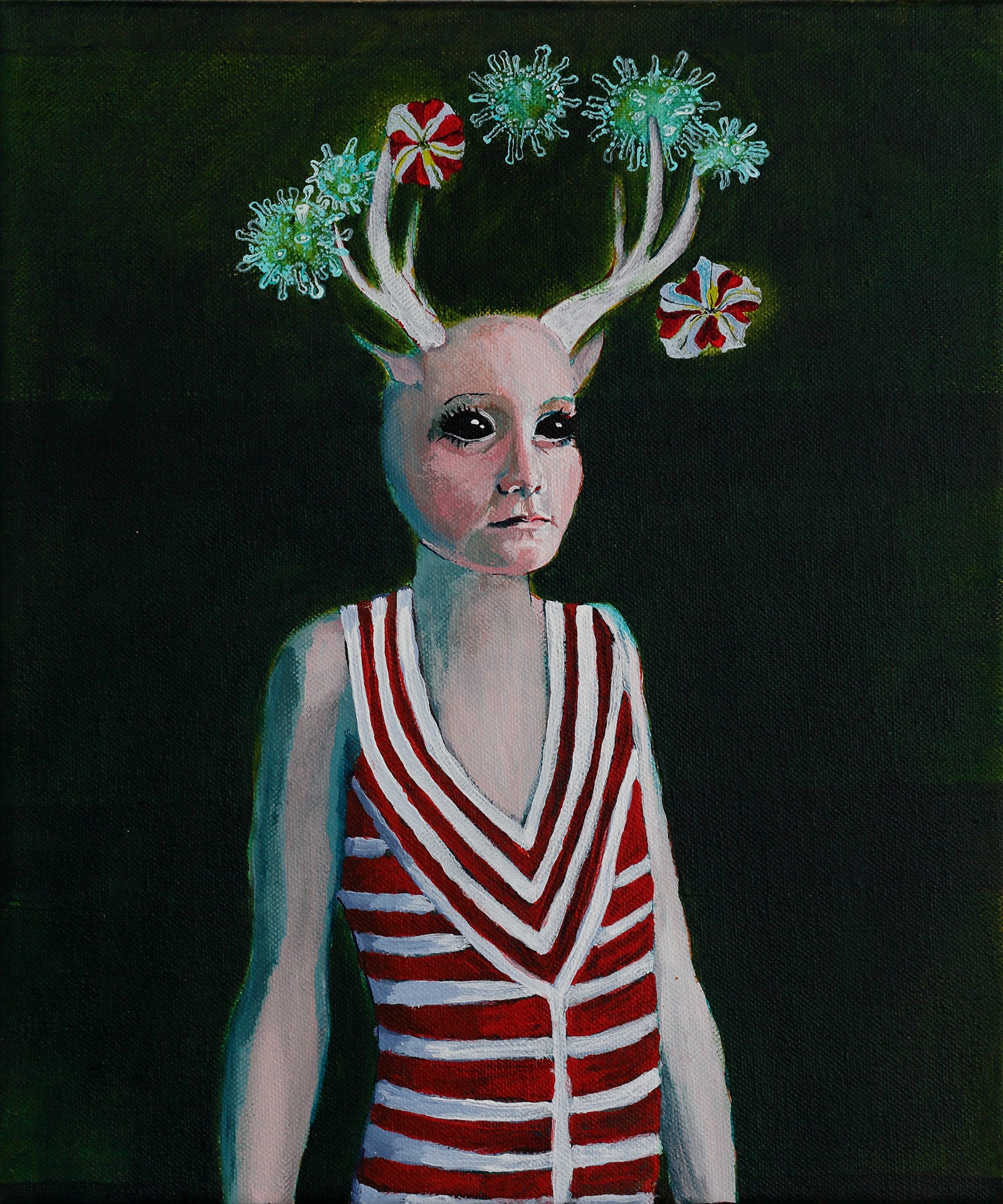 Ashley B. Holmes
Ashley B Holmes, Herald of a Covid Spring, painting, 25 x 30 x 4 cm
Year: 2020
Medium(s): acrylic on canvas
Shipping - This work is currently exhibited at the Island Arts Centre, Lisburn until 8 October. It can be collected on 11 October at the centre / shipped by 14 October from Northern Ireland.
Return - This work is eligible for return (by 25 October, i.e., 14 days from the collection date).
Further information
Ashley B. Holmes has extensively exhibited locally and internationally. Her works have been bought for private and public collections or commissioned for public spaces. She creates paintings and drawings that explore states of mind and psychological landscapes, using the iconography of the house, natural scenery or depicting intriguing figures. Her pieces reflect and elicit a range of mixed feelings and emotions and often have a fascinating dreamy quality.
Find out more about Ashley Holmes on the artist's page.
Work part of the exhibition 'Gallery 545 – Contemporary Art of Northern Ireland', at the Island Arts Centre, Lisburn, until 8 October. Visit the exhibition page.