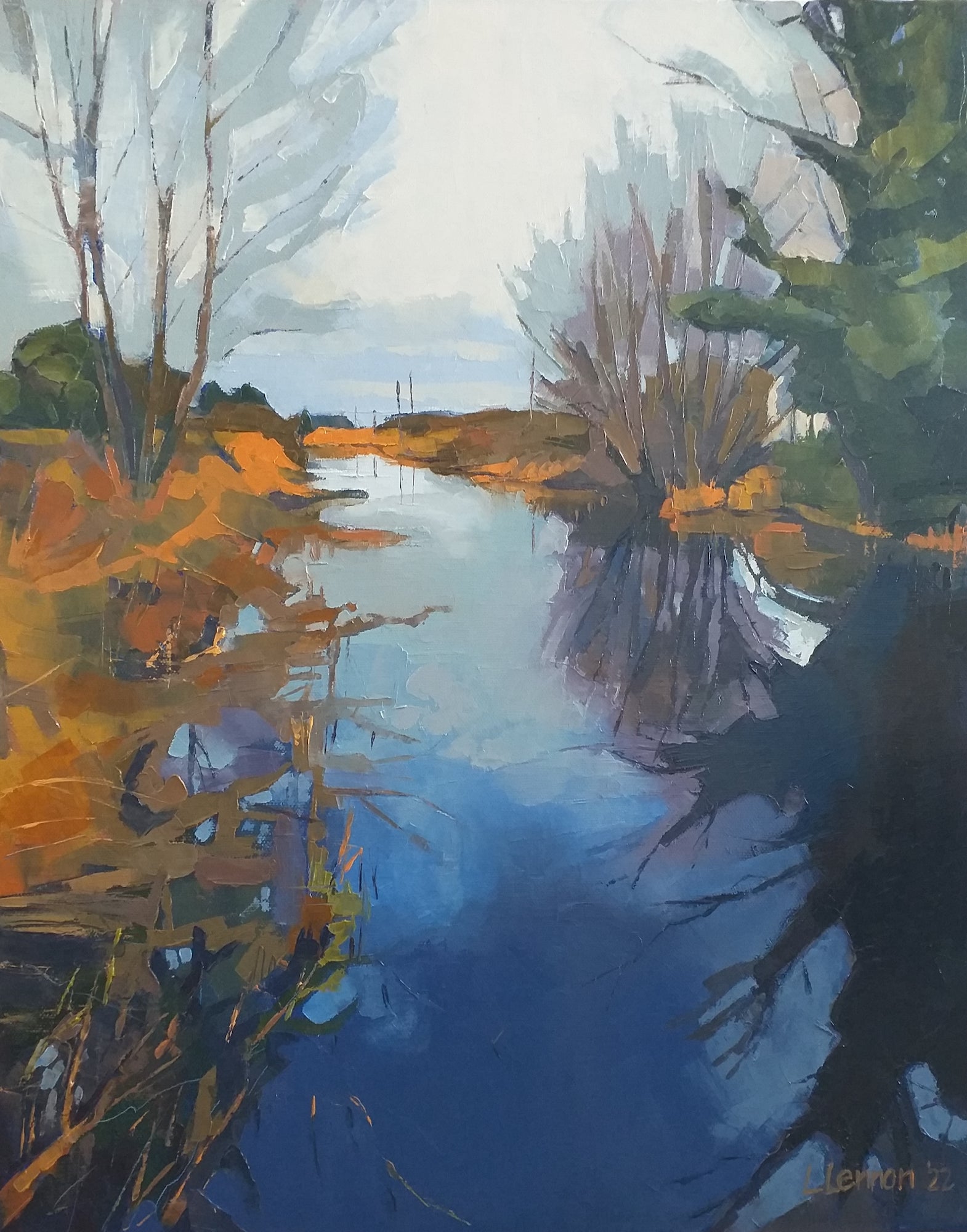 Louise Lennon
Louise Lennon, The Lagan at Moira, painting, 41 x 51 x 3.5 cm
Year: 2022
Medium(s): oil on canvas
Shipping - This work is currently exhibited at the Island Arts Centre, Lisburn until 8 October. It can be collected on 11 October at the centre / shipped by 14 October from Northern Ireland.
Return - This work is eligible for return (by 25 October, i.e., 14 days from the collection date).
Artist - Selected Recognitions
Award winning artist (awarded by the Ulster Society of Women Artists)
Represented by Saatchi Art Online
Further information
Painting inspired by the landscape in County Armagh.
Louise Lennon is an award-winning contemporary landscape artist. She works in oil, and she also draws on her textile background to create mixed media art using batik and oil techniques. Her art is inspired by the local rural landscape and features impressionistic close and distant views of the countryside.
Find out more on the artist's page.
Work part of the exhibition 'Gallery 545 – Contemporary Art of Northern Ireland', at the Island Arts Centre, Lisburn, until 8 October. Visit the exhibition page.